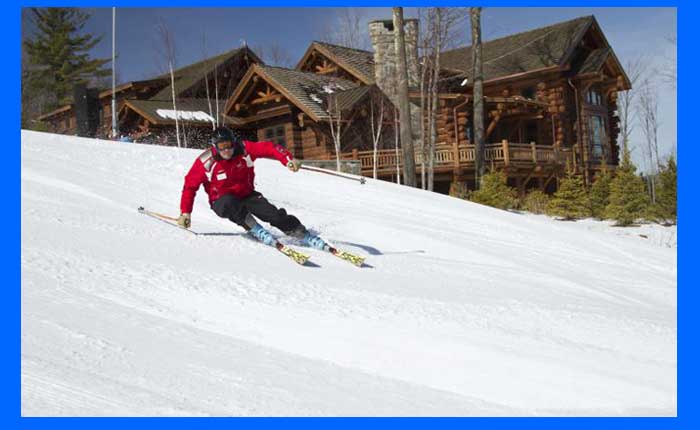 The first snowfall of the year in Long Island and the Tri-State area announced the start of Winter. Those with a love for skiing and snowboarding know it is time to suit up and start planning smartly. Besides choosing where to ski, getting there is always an important factor. Choose professional Long Island car service or limo service in NYC to ensure you get to the slopes safely.
Here are 2 reasons why a reputable car service is a sensible choice of transportation.
Our Long Island car service will bring you directly to your destination mountain. There are very few efficient modes of transportation to get to your destination mountain. Because most buses and trains can only get you part of the way, leaving you stuck without transportation through the final leg of your trip. So transporting ski equipment and all the needed clothing can make public transit or carpool options an even greater chore. Our SUV's have roomy trunk space that is large enough to store all the bulky equipment. They also drive safely through tough winter conditions.
We make airport car service easy. When flying we encourage you to contact us for efficient airport car service to your outbound Tri-State area airport. In addition, we can help coordinate your transportation needs at your destination mountain city or town through our Delux Worldwide Transportation car service NYC and affiliate partners.
Why not hire a reputable transportation company like Delux Worldwide Transportation to take you to your destination mountain? Remove some of the stress from the equation and reserve an SUV that has the capability to safely drive through tough winter conditions. Besides, the roomy trunk space is large enough to store all the bulky equipment.
Below we've listed 2 of our favorite destinations, great for both skiers and snowboarders.  One is in the Tri-State area and the other is out West, for those who are a bit more adventurous. As always, when flying we encourage you to contact us for efficient airport car service to your outbound Tri-State area airport.
Long Island Car Service

Windham Mountain, NY
Situated in the Catskills about three hours from midtown Manhattan Delux's NYC limousine service will take you there. Wyndham Mountain is a go-to for New Yorker's looking for a day-trip. Poll your ski and snowboarder friends, and we bet that a vast majority will attest to learning to ski at Windham. The mountain has a well-deserved reputation as family friendly and offers beginner-to-expert terrain across 54 trails totaling 285 skiable acres as well as a highly decorated snow school. The school utilizes state of the art Terrain Based Learning that simulates real ski/snowboard environments while using contoured snow features to control speed. Besides, the mountain offers three restaurants on site and is just a short ride away from the quaint Winwood Inn.
Windham is always a sought-after destination for folks residing on Long Island as well as New York city dwellers therefore the resort is usually very busy on the weekends. If you're traveling from Long Island, it is advise to reserve Long Island car service with Delux Worldwide Transportation. Our professional door-to-door service will seemlessly take you and all your gear to the mountain. Relax, no need for you to worry about traffic routes.
Airport Car Service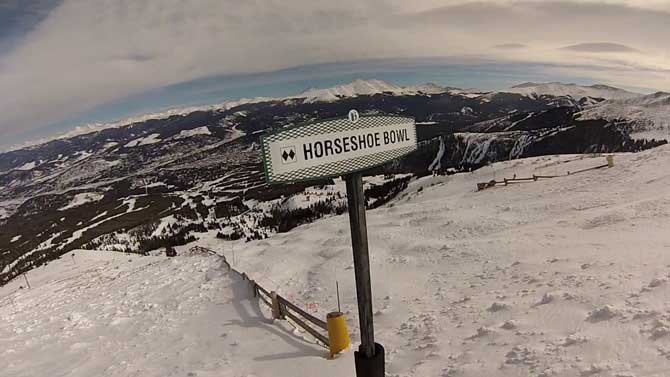 Breckenridge, CO
If you are looking to get away from the hustle and bustle of New York and enjoy a different ski and snowboarding experience than the east coast, Breckinridge, Colorado is a great destination. The town is situated at the base of the Rocky Mountains and is a well-known former site of the 19th-century gold rush. Touring the historic district along main street you will find buildings and homes straight out of the 1880s, and 1890's.  This landscape indeed contributes to a different feel than east coast ski towns. Incredibly, the town has over 95 bars, restaurants, and breweries.  These establishments offer some unique seasonal events like the Annual International Snow Sculpture Championships.  Mark your calendar for this coming January.
Skiing and snowboarding across Breckenridge's five massive peaks and 2,908 acres isn't a weekend experience; it's for the truly committed. Groomed nightly, each trail on the mountain offers four terrain parks, respective to each skier or snowboarder's skill set.
Breckenridge is located about 90 miles from Denver International Airport and 70 miles from Eagle-Vail Airport. We know that lugging your ski equipment to the airport is cumbersome.  Recruit our professional chauffeurs to provide hassle-free transportation to any of the Tri-State area airports. From Denver or Eagle-Vail, we also can secure you a ride from the airport through our unique, global affiliate network of professional transportation companies.
Comments are closed.