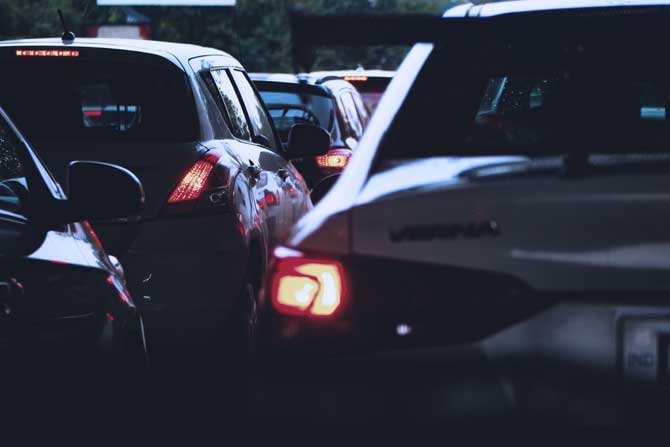 Airport Shuttle Service
As the holiday season approaches, the majority of New Yorkers are booking flights out of New York's regional airports to visit family or friends. They will need to choose wisely an airport shuttle service. Flying out of New York is always a tough task. The holidays, starting with Thanksgiving, make it that much more difficult. The dismal reputations of JFK, LaGuardia, and Newark have all once again been confirmed. A recent survey of twenty U.S. airports by The Wall Street Journal, ranked LaGuardia 18th, JFK 19th, and Newark 20th. These results make it clear that all three airports have strides to make in reliability, convenience and especially customer service. But this blog is not about airports but rather about getting there.
Airport Shuttle Service to Tri-State Airports
Getting to Tri-State airports is harder than ever. Much needed airport construction is on the way. LaGuardia is in the midst of being torn down and replaced piece-by-piece in an $8 billion construction plan. There is even talk of an AirTrain to LaGuardia from Mets-Willets point that is projected to help relieve some traffic. Similarly, plans to replace terminals at Newark and JFK for $3 billion and $13 billion respectively, are in motion.
Still, transportation to New York's regional airports is difficult. A recent Port Authority study conducted by Sam Schwartz Engineering found a five-fold increase from 2014 to 2017 in the number of trips to LaGuardia from Midtown Manhattan that took over 70 minutes. As we head into the holiday season, it is more important than ever to consider the most efficient airport car service options to get to the airport. Choosing the best company who provide NY airport transfers is paramount. The difference between a 70 minute and a 30 minute trip to LaGuardia could significantly factor into whether or not you make your flight.
Delux Worldwide Transportation has established itself as a top company for limo service NYC locations. The team at Delux pride themselves in offering the best and reliable transportation option to airports in the Tri-State area. And Delux employees should be proud because they are part of a company who has been doing so for over 58 years.
Experienced Chauffeurs Make all the Difference
Our chauffeurs are professionally licensed, and many have a long history in the New York transportation industry. This provides them with the experience to get you to the airport in the most efficient manner possible, through road construction even on days with heavy traffic. Delux Transportation also holds customer-service standards to the highest degree. The company's chauffeurs are well-versed in passenger pickup procedures, especially at LaGuardia. Delux drivers know the roads!  All Delux drivers are professionally trained, licensed and insured.  Travel with piece of mind knowing our drivers undergo government mandated:
• Drug testing
• Finger printing
• Criminal background checks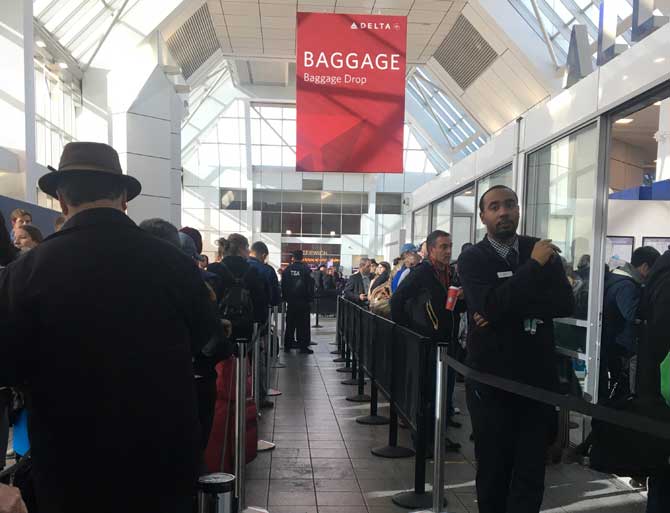 Airport Shuttle Service Reliability
Delux makes transportation planning easy with a 24-hour call center staffed by experienced company agents. Simply provide your travel itinerary, including flight time and flight number, and Delux will set the proper pickup time.
We ensure that our drivers are on-time when picking you up. We also employ flight-tracking technology to suggest a safe and appropriate pick-up time. Note – we often will suggest a little extra time to get to the airport. Flight-tracking also comes in handy when flights are delayed. We will notify you if there is a little extra time to get to the airport.
Trust Delux's team of customer service agents as well as drivers to expertly map out your travel logistics. Experienced drivers are able to make last minute decisions while in route in the event they encounter unusual heavy traffic due to accidents or high volume. This sort of expertise makes a huge difference when traveling during this holiday season. You won't always get this level of service with other airport transfer services.
Getting to the airport doesn't have to be torture this holiday season. Our dedicated call center staff and experienced, professional chauffeurs can eliminate some of the stress. Speak with one of our dedicated customer service representatives for stress-free airport shuttle service. Call (516) 883-1900, book online, or reserve with our convenient mobile app.
Comments are closed.