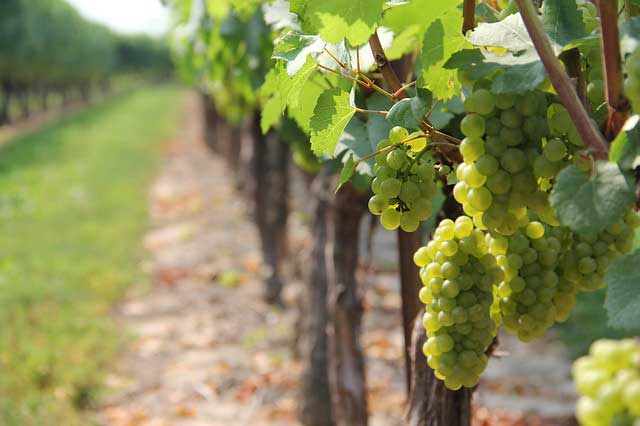 If you're planning your visit to New York, your bucket list is probably brimming over with activities. From the neon signs of Times Square and the soaring views from atop the Empire State building to the magic of Broadway and non-stop nightlife, Manhattan has it all. Located at the epicenter of some of the most innovative fine dining in America as well as an array of exceptional wine bars, this city has much to experience. Enjoy the best of Manhattan in style with Delux Worldwide Transportation's luxury limousine service.
Its name may not be as synonymous with the grape as Napa Valley, but the fertile soils of Long Island are home to around 100 wineries and vineyards meaning you can enjoy multiple wine tours Long Island style.
Whether you love nothing more than sinking into a glass of Shiraz, or prefer a refreshing Chardonnay when 5.00pm rolls around, here's our pick of the best wine tours in Long Island to pair with our luxury limousine service.
Bedell Cellars, North Fork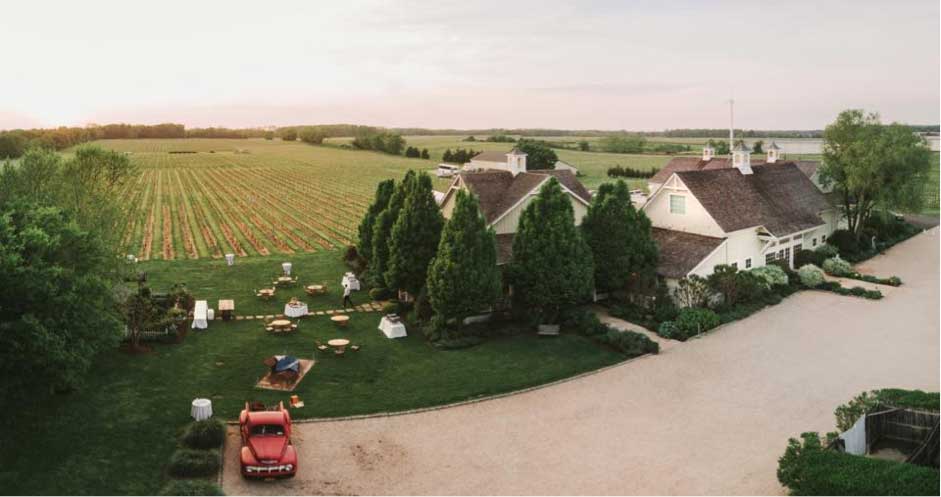 Once you've connected with your limo service in NYC, the whole of Long Island is your oyster. Wineries first started to appear here in the 1970s – Bedell Cellars hasn't been around since then (it opened in the 80s) but it is arguably one of the most lauded labels in North Fork, producing both red and white varietals.
Bedell wines are hand-crafted with a sustainable focus and were served at the 2013 US Presidential inauguration. This accolade is one of many collected by the family-owned vineyard; it's won numerous awards with the founder, Kip Bedell dubbed 'Mr. Merlot' by industry press. Now owned by film exec Michael Lynn, expect quintessential vineyard views, an outdoor pavilion, incredible contemporary art collection and luxury tastings – book ahead and your tasting session will be led by a Bedell Cellars sommelier.
Channing Daughters Winery, Bridgehampton
Named one of the best Long Island wineries by Time Out New York, it's easy to see why Channing Daughters Winery is a favorite of those who worship the vine. The vineyard grows over two dozen different grape varieties across 28-acres, including Cabernet Sauvignon and Merlot.
All grapes are hand-picked and the winery takes an artisan approach to its craft. It offers wine tastings daily, with around six of its creations on offer to slurp, sip and savor. If your love of wine is matched with an appreciation of contemporary art, Channing Daughters should certainly by high on your list when touring Long Island. Owner Walter Channing is a passionate sculptor and his original creations can be spotted around the vineyard, juxtaposed between the vines.
Macari Vineyards, North Fork
Cooled by breezes from the Long Island Sound, the Macari grapes are award winners and the winery itself a 500-acre homage to the vine – perhaps unsurprisingly, given the family patriarch began his love affair with the grape during Prohibition.
The winery itself is breathtaking, expansive and tastings can be enjoyed by the glass or, by the bottle (both red and white). They are paired perfectly with gourmet imported cheeses and the most sumptuous of charcuterie.
Wine Tours with Delux's luxury limousine service
What better way to delve into Long Island's wine culture than with our luxury limousine service? We have a number of options to make your wine tour comfortable and convenient with visits to three East End wineries included. You and your party will be chauffeured in your choice of luxurious limousine or executive van (dependent on party size) with unlimited water and sofa refreshments along with carefully selected champagne.
After an unforgettable day touring Long Island's premium wineries, we'll also make a stop at Briamere Farms on the journey back to New York.
Prices
8 Passenger Lincoln MKT Stretch Limousine – $140.00 per person
11 Passenger Executive Van – $120.00 per person
14 Passenger Executive Van – $105.00 per person
Give us a call today to learn more about our luxury limousine service as well as our very popular Long Island wine tour packages. 516-883-1900.
Comments are closed.