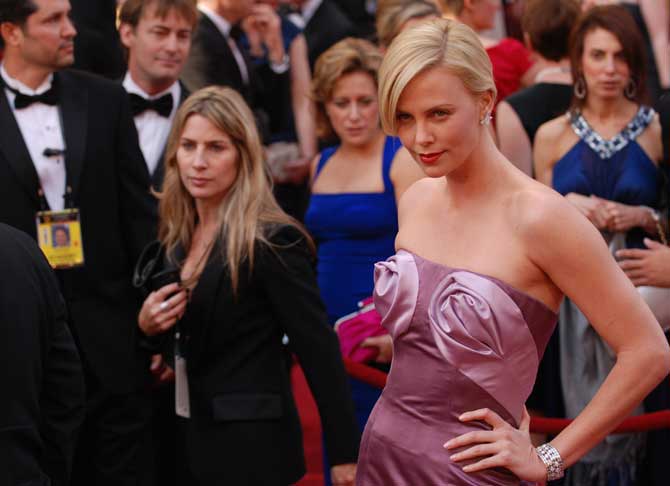 The Tribeca film festival was in full swing last week (ending on April 29th), and as a result, you may have spotted a few of your favorite actors, directors or producers moving around in New York City by means of a luxury limousine service.
What you may not know is that the Tribeca Film Festival is only one of many dedications to the movie industry located in New York City. In a city that is one of the most heavily used filming locations for its energy and cultural vibrancy, there are a wide variety of film festivals tailored both to the most fervent movie buffs and more casual fans. While most of us will not be walking the red carpet at movie premieres, it doesn't mean we cannot arrive in style to New York's famed film festivals with a luxury limousine service.
In celebration of the Tribeca Film Festival, we've listed three of New York City's best film festivals. Delux Worldwide Transportation's Limo service in Long Island NY also operates in all five boroughs. So whether you're traveling from out east or within the Tri-state, Delux Worldwide Transportation is the perfect choice for luxury limousine service. In addition to limousines, our fleet includes SUVs, sedans, buses and Executive Vans.
Tribeca Film Festival
The Tribeca Film Festival was created by New York film advocates Jane Rosenthal and Robert De Niro to celebrate the art of filmmaking. It showcases everything from indie features, short films and foreign movies to documentaries and offerings from established directors. The Festival, now in its 17th year, was initially developed as a response to the September 11 attacks and the loss of economic and cultural vibrancy in Lower Manhattan. Originating from the theatre at 45 Varick Street, since renamed Tribeca Cinema, the Festival has expanded to seven locations in the Tribeca/West Village area. Arrive on time to your Tribeca Film Festival showings with a professional, luxury limousine service.
This year's festival ran until Sunday, April 29th. One exciting selection is O.G., directed by Madeleine Sackler, featuring Jeffrey Wright as an inmate of 24 years who is anxious about his impending freedom.
In addition to the snacks and beverages available at each theatre, the Festival organizes a family street fair featuring live chef demonstrations in an on-stage kitchen and offerings from area food trucks and restaurants.   Forget the popcorn folks – there is some seriously good food to sample here!
Brooklyn Film Festival
While The Tribeca Film Festival and Sundance feature a wide variety of films including major-studio movies, The Brooklyn Film Festival seeks to promote independent films. This year, the festival will occur from June 1-10, 2018 and host about 130 premieres across seven different cinemas. In addition to the film showings, there are several organized special events such as the KidsFilmFest, which promotes children filmmakers and the Brooklyn Film Festival Exchange panel series, hosted by KickStarter.
Trust a professional driver from a luxury limousine service to efficiently chauffeur you in Brooklyn.
The Lower East Side Film Festival
The Lower East Side Film Festival combines a great lineup of films from independent directors and a mix of interactive events including industry panels, an ice cream social on Bowery rooftop and a comedy night. Previously featured judges, panelists and filmmakers include Willem Dafoe and Susan Sarandon. Last year it premiered Jim Carrey's new Showtime show about the 1970's comedy scene, 'I'm Dying Up Here.' Now in its 8th year, the Lower East Side Film Festival will occur from June 7-10 in theatres across the Lower East Side and Brooklyn.
Remember that film festivals around Manhattan and Brooklyn can make for great group outings with friends or business associates. Delux Transportation's New York corporate car service is the perfect fit for business occasions, and more so if you work in the film industry.
Conclusion
Whether you're traveling from Long Island or live within the five boroughs, enjoy the convenience of our luxury limousine service to get you there. Call 516-883-1900 or book online.
Comments are closed.