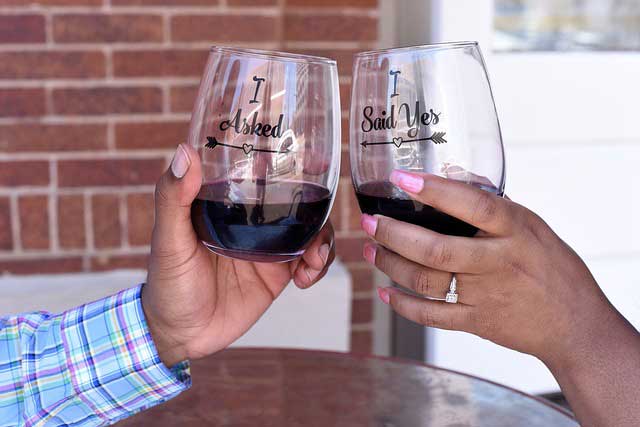 Destination and out of town weddings are an increasingly popular choice for many couples. Consider guests who may be traveling long distances. Will they need transport, accommodation – both? We have curated a list of New York accommodation to fulfill a range of guest criteria. Plus, helpful tips to help guests feel more comfortable to ensure they enjoy the lead-up as much as the bride and groom! This guide will also serve as an excellent reference tool for those planning engagement celebrations in New York. We've detailed some tips for out of town guests.
Plan ahead
It's a good idea to give guests as much time as possible to make arrangements. If the journey is unusually long guests will need to arrange transport and accommodation. Some may extend their stay to a mini-vacation by fitting in some tourist activities! It is proper etiquette to give an informal heads up as soon as the date is fixed for either the engagement celebrations or the wedding itself. Guests can then begin blocking out time, syncing annual leave and saving!
Create a wedding website
Wedding websites are trendy. They are a great way of displaying plenty of information such as date, times, a gift registry, recommended accommodation and transportation information. A website can be beneficial for guests and will save the bride and groom from having to repeatedly answer the same questions.
Make the full experience memorable
If guests are flying in to be a part of a happy couple's big day, it is a nice touch to make their journey extra special. Our Long Island airport car service is a popular choice for many brides and grooms. Guests will be able to enjoy their stay more if they are confident their transportation to and from the airport is arranged. Delux Worldwide Transportation has a fleet of well-appointed vehicles to accommodate any size group.
Accommodation options:
Luxury in the Four Seasons
Central Park, Fifth Avenue and Midtown's bars and restaurants are just on the doorstep. This hotel's location allows guests plenty to see and do when they're not celebrating the wedding. It's genuinely perfect for those wanting to extend their trip beyond the wedding day itself. Guests can live in ultimate luxury with rooms starting from around $900 per night.
Sofitel New York
A hotel chain with a fantastic reputation so you can book with confidence. This particular hotel is a self-proclaimed "jewel in Manhattan." A lovely place for weary guests to rest their heads after an evening of partying at the wedding reception! Rooms start from $250 per night.
Stay in Brooklyn
Breath-taking waterside city skyline views make this townhouse property a real treat for guests. Inside its wooden floors and cozy furnishings give the feel of a country retreat. It sleeps four, and the price includes the whole space to make it a real home from home. Perfect for families or two couples visiting this suburb for the wedding. Lock in for guests from $134 per night.
For larger groups
This duplex is just one block from Times Square and can sleep, fifteen people. For larger groups of friends are flying in for the ceremony, or perhaps for the engagement celebrations, this is a perfect accommodation. This property has recently been remodeled, has home comforts and utilities to help make the space homey and practical. The $750 per night price tag is remarkably reasonable when it takes care of fifteen of the bride and grooms' nearest and dearest.
If you are holding your wedding or engagement celebrations in New York, take advantage of our wedding limousine services. Our team will be happy to help make your special event memorable and seamless. Contact us for more information.
Comments are closed.