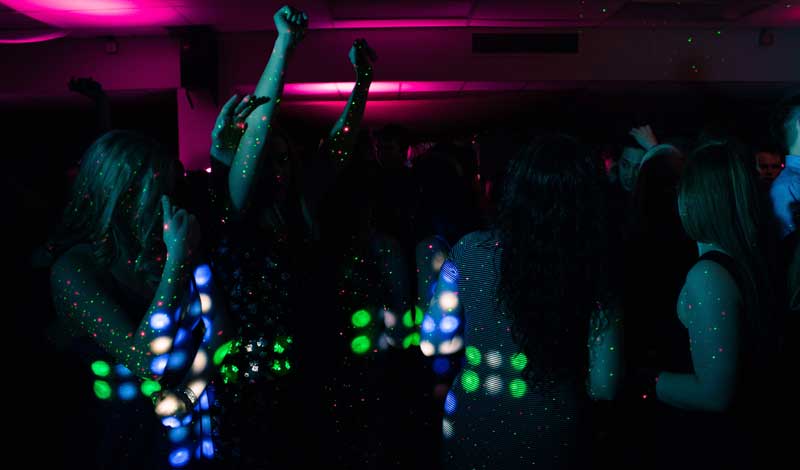 Low temperatures in mid-April have given many in the Tri-State area the impression that spring/summer concert season is far away. However, smart consumers understand that the concert schedules for regional outdoor concert spaces has long been published, and it can give you a leg-up to secure your tickets early while most have their minds on the next spring snowstorm. One of the best ways to responsibly and comfortably enjoy your concert experience is to free yourself of the worry about driving or public transport; leaving it to a professional luxury limousine service.
In anticipation of spring/summer concert season, we've listed three of New York City and Long island's best outdoor concert venues. Delux Worldwide Transportation's limo service in Long Island also operates in all five boroughs.
Central Park SummerStage
Central Park SummerStage operated by the City Parks Foundation and is said to be New York City's largest outdoor performance festival, held from mid-May through mid-September. While there are typically 90 free concerts held over the summer across New York City's parks, including the outer boroughs, the main stage is located in Central Park at Rumsey Playfield. Events located at Rumsey Playfield (Entrance at Fifth Ave and 72nd street) are typically for purchase at around $65.
It is important to note that SummerStage event gates open 90 minutes before showtime and that the concerts are held regardless of rain. For the most efficient and professional navigation through busy Manhattan streets, we encourage you to contact a certified luxury limousine service. Seats at SummerStage are often first-come-first-serve as well, so be sure to get there as gates open!
Regarding refreshments, food and beverages, typically from local chefs and breweries are available at all shows.
Forest Hills Tennis Stadium
The iconic Forest Hills Tennis Stadium was initially built in 1923 and is the original home of the U.S. Open and Davis Cup. Located in the heart of Queens, the stadium is literally built into the fabric of the neighborhood, providing an atmosphere typically reserved for English soccer stadiums or Fenway Park. From the 1960's to the 1990's, Forest Hills Stadium booked the most significant performers of the era, including the Beatles, The Rolling Stones, Frank Sinatra, Jimi Hendrix and The Who. After twenty years sitting on the sidelines, the stadium was revitalized in 2013 and underwent a complete structural overhaul.
Now, in its fifth year back in business, Forest Hills will kick-off their spring/summer concert series on June 8th with Belle & Sebastian.
Regarding atmosphere, before the show there is field outside the stadium lined with incredible food, beverage, and alcohol vendors, making it the perfect place to hold a pre-show picnic with friends. When considering drinking, we always encourage you to choose a reputable luxury limousine NYC company to get you back home safely. The venue is located on Burns Street, which is off of Continental Ave.
Like SummerStage, all events are held rain or shine, and there are three types of ticket options – floor, club and bleacher/bowl.
Nikon Jones Beach Theater
Jones Beach Theatre was built by Robert Moses, the former New York City parks commissioner. He developed Jones Beach as a leisure-haven in the summer for city dwellers. It opened in 1952 and originally just hosted musicals and performances by Guy Lombardo, a friend of Moses. Interestingly, the original theatre was situated on Zachs Bay, separated from the beach by a moat that was later filled-in during the first renovation of the theatre.
Jones Beach Theatre has endured more than 65 years later to become a premier outdoor venue on the Eastern seaboard, often visited by tourists for its spectacular views of the ocean. Like SummerStage and Forest Hills Stadium, concerts at Jones Beach are held rain or shine, and it is very rare that an event is cancelled. While the theatre isn't the easiest to get to – there is no public transportation – it offers the perfect opportunity to hire a Long Island car service for a night on the town.
The 2018 spring/summer concert season kicks off with Kendrick Lamar, SZA and Schoolboy Q on May 30th. There is good food and refreshments available at Jones Beach. The theatre hosts food stands from Guy Fieri's Guys Burger Joint, cocktails, craft beer (including locally sourced Blue Point Summer Ale and Port Jeff Party Boat IPA) and wines from Backstage Oasis as well as typical concession fare.
Delux Worldwide Transportation's luxury limousine service offers a fleet of vehicles to accommodate large or small groups. Give us a call today – we never close. Call 516-883-1900, use our mobile app, or book online.
Comments are closed.