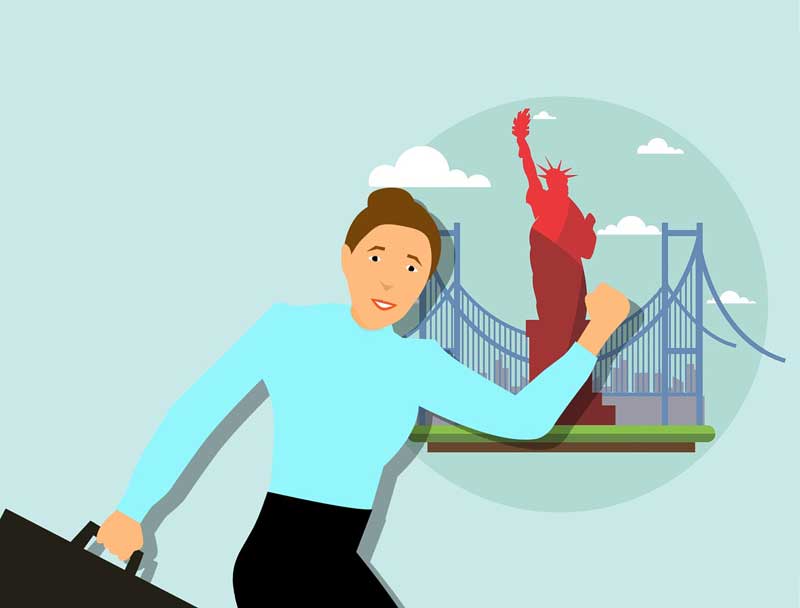 With several inches of snow slamming the Tri-State area on April 2nd, it's clear that we haven't entirely entered spring in New York. As such, many families are finalizing plans to get away from the post-winter chill in mid-April, coinciding with spring breaks for high school and grade school students. Unfortunately, so many vacationers looking to get away at the same time helps to exacerbate a common problem in New York, navigating traffic to get to the airport on-time and ready for boarding. When seeking to get to New York area airports or if arriving from out of town, always choose a Tri-State limousine service to navigate around the intermittent construction at JFK and LaGuardia, long-lines, long-term parking fees or the lack of efficient public transit route.
Read further for an overview of the practical and financial reasons for choosing a Tri-State limousine service for your next trip to the airport. Delux Worldwide Transportation's luxury limousine NYC service operates in all five boroughs and Long Island, for service to JFK, LaGuardia, and Newark airports.
No Surge Pricing
Unlike many ride-sharing services now available for service to New York City's airports, Delux Worldwide Transportation offers a flat-rate that is predetermined before your trip. This avoids surge pricing techniques that can result in massively inflated charges when demand is high – A.K.A. when everyone is seeking to get to or leave the airport at the same time.
Additionally, fixed prices offered by a Tri-State limousine service can help avoid a common problem faced by New Yorkers who often travel by Yellow Cab – sitting in traffic while watching the fare meter run-up.
Reliability
On the way to the airport, trust limousine chauffeurs to arrive at least ten minutes earlier than your predetermined time to ensure you get to the airport well in advance of boarding.
While ride-sharing services are now legally able to service New York's airports, it's always a mad dash to reserve a car as soon as your flight lands. Give the already spotty cell coverage coming off a flight – the rush to book an Uber or Lyft is enough to drain the last of your phone battery. Meanwhile, those who reserve with Delux Worldwide Transportation's luxury limousine NYC service can predetermine their pickup time and choose to meet their driver in-terminal or outside.
Common ride-sharing services like Uber and Lyft also do not have an easy pathway to getting your customer service issues resolved. Rather than being able to speak to a person, they only provide an email to which you can send your concerns. This can create issues if you have immediate customer service needs. An airport car service such as ours offer around-the-clock customer service number and will provide you a replacement car on the spot should your chauffeur not arrive.
Professionalism
By riding with a limo service in NYC, you are entitled to a licensed, professional chauffeur and a black car outfitted for comfort and convenience. Our chauffeur-driven vehicles are stocked with phone chargers and water. A Delux driver also will go the extra mile to return home should you remember a missing item on the way to the airport.
A professional chauffeur-driven limousine, clean, stylish, and comfortable is often preferable to the unreliability of car-sharing and yellow cab services.
Efficiency
All of our licensed chauffeurs are locally based in New York City, New Jersey, and Long Island, and take their full-time job seriously. Their professional experience of the roadways and as an employee of an NYC limousine service provide them valuable first-hand knowledge of the best routes to the airport. They also diligently monitor the traffic, closure and construction reports to understand and navigate immediate obstacles.
When considering trips to JFK, LaGuardia or Newark this season, be sure to contact us to learn about our professional Tri-State limousine service. Delux Worldwide Transportation's modern and luxurious fleet can help get you there. Call 24/7 – we're always open! 516.883.1900
Comments are closed.