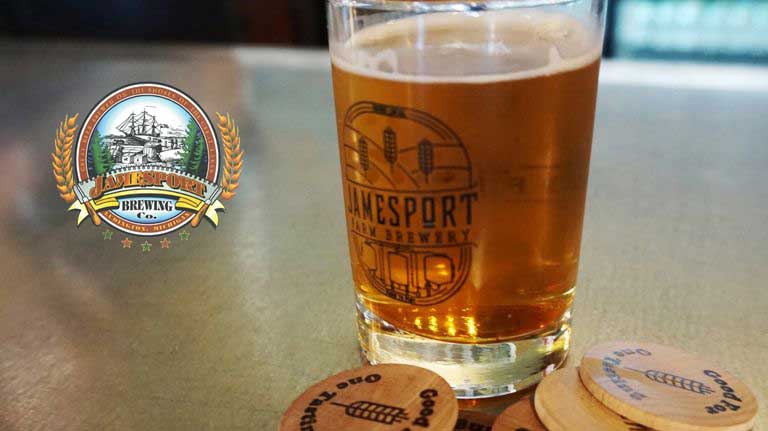 New York Limousine Service to the Vineyards
If the current weather is any sign, this September will be an ideal arrangement of hot days and cool nights. It'll be another reminder just because the Summer is over, nights out and weekends away do not have to end. As we discussed in the North Fork tours blog last month, wineries, and breweries on the East End of Long Island are some of the best settings for outdoor tastings and live music. Most are reachable in less than two hours by a New York Limousine Service. Using a professional car service makes these indoor and outdoor events ideal destinations for quick weekend getaways. A likely well-known secret for seasoned New Yorkers is Long Island's wineries and breweries are incredibly family friendly and are often located right down the road from some of the Tri-State's best fall farmers markets, apple orchards, and pumpkin patches.
To give you a flavor of some of the great outdoor happenings on the East End, we've listed two of our favorite East End wineries and breweries that offer some enticing early Fall events. Delux Worldwide Transportation has over 50 years of experience as a New York limousine service. Allow our professional, licensed chauffeurs to provide a relaxed and efficient ride out to the East End.
Corporate Car Service for Corporate Events
Many of the vineyards out East are exceptional locations for group events throughout the fall. Corporations and small businesses typically schedule (at various times of the year) a morale team building event. Choosing a beautiful setting such as Long Island wineries are excellent opportunities to connect and strategize with employees in a relaxed environment. So shouldn't the kick-off to team building begin in the vehicle on the ride out East? Our corporate car service offers the convenience and ease of transporting your employees together in one vehicle.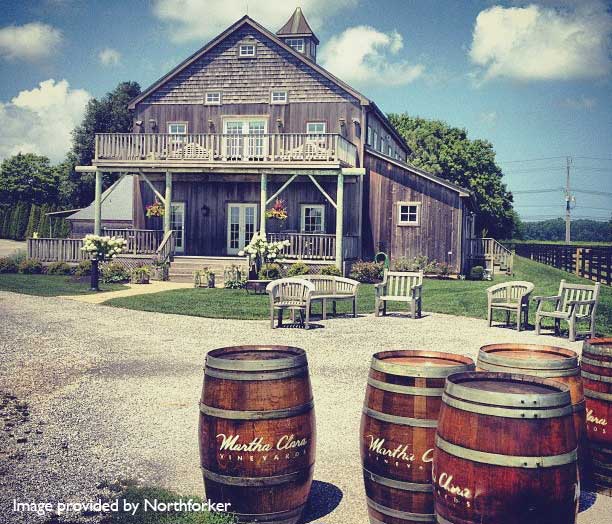 Martha Clara Vineyards
Martha Clara Vineyards is one of the premier fall destinations on the East End of Long Island, combining live music and wine tastings in a rustic setting. Local food trucks deliver delicious food in a relaxed but lively atmosphere. By design, the family-owned Martha Clara Vineyard is also a great destination for group events throughout the fall as well as corporate retreats that will allow for team building and strategy throughout the day and wine tastings by night. When considering transportation needs for any corporate event, be sure to call Delux Transportation at 516-883-1900 to learn more about our distinguished corporate car service.
On Sunday, September 9th, Martha Clara will be holding its fourth annual grape stomp party, led by executive Winemaker Juan E. Micieli-Martinez. The four-hour event gives attendees a first-hand perspective of the first step of the winemaking process while taking in the sounds of 5-piece Bluegrass Band, Eastbound Freight. Tickets for non-wine club members are $45 and are well worth the price to take part in this communal activity. When consuming alcoholic beverages it is recommended to call ahead and reserve a New York limousine service to conveniently take you to and from the event safely.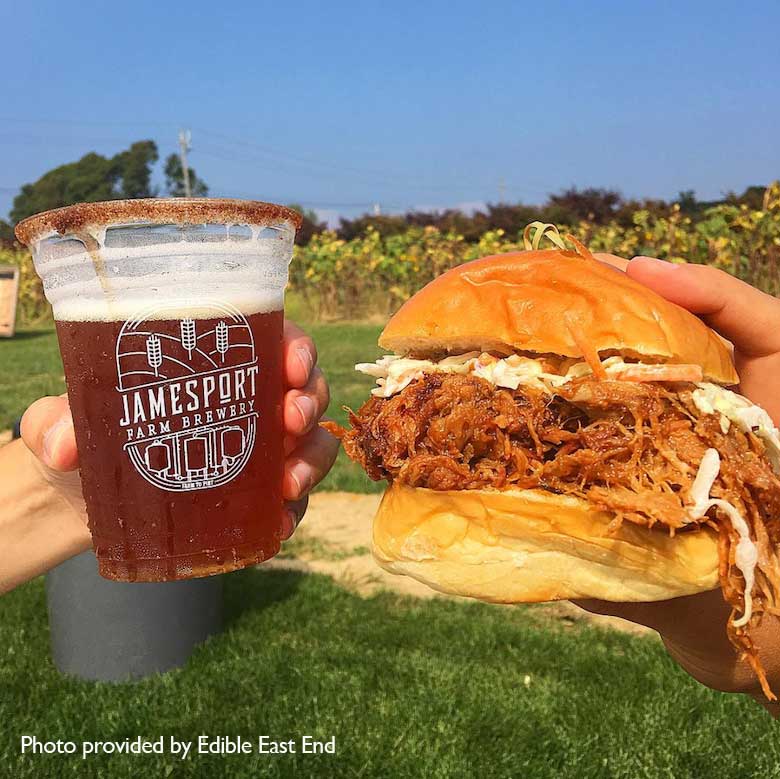 Limo Services Manhattan to Jamesport Brewery
Jamesport Brewery is a "farm-to-pint" brewery that only utilizes local hops, wheat, and barley to make a wide variety of beers from blonde and red ales to double/imperial IPA. The brewery is a festive weekend destination and perfect for groups of friends. Those residing in NYC can use our limo services Manhattan location for pick-ups anywhere in the Tri-State area. In addition to traditional brewery tours, Jamesport Brewery features fun events like fall pumpkin chucking, using the brewery's patented pumpkin slingshot.
On Saturday, September 22nd, Jamesport Brewery is hosting the third annual Long Island Fresh Hop Festival to celebrate the talents of local breweries. The event is intended to introduce attendees to quite literally the newest beer that you can get from local breweries that utilize fresh, local hops. The beers using fresh hops are then compared to more traditional, mainstream beers. Also home to great local live music and food truck fare, Fresh Hop Festival is a perfect way to enjoy local artisan beer.
Instead of worrying that the Summer has ended, come out to enjoy all the East End of Long Island has to offer. For all your transportation needs out to the East End, book our New York Limousine Service online here at Delux Transportation.
Comments are closed.