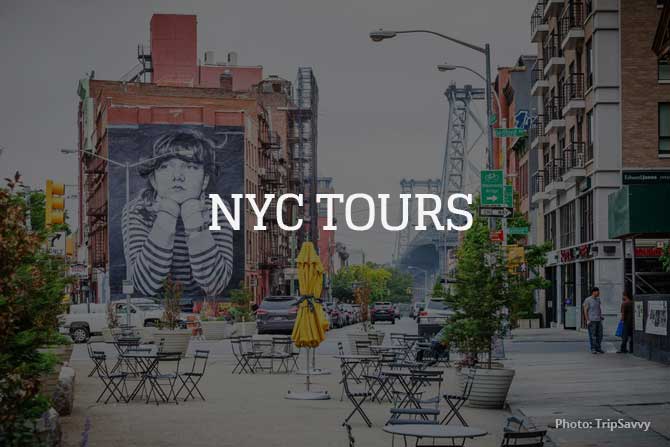 Labor Day weekend in New York City can sometimes feel like a ghost town as residents head for the sandy shores of Long Island, New Jersey, and even Massachusetts to enjoy Summer's final moments.  But not everyone wants to escape out of town. Labor Day weekend provides a different vantage to lifelong New Yorkers who can finally experience the one restaurant or museum that would otherwise have long lines wrapping around the corner.  NYC tours have always been a favorite for tourist as well as locals.  Those who are looking to visit the city or residents seeking to stay around on Labor Day weekend will find a variety of interesting NYC tours. Tours are intended to give you the broadest culinary, waterfront and cultural experiences the city has to offer.  Moreover, because NYC is a vast island, approximately 304 square miles, it is highly recommended to choose wisely, and reserve transportation through a trusted New York Limousine service.
Although the streets are typically less congested over Labor Day weekend you still will need to consider how you're getting around the city.  Trust Delux Worldwide Transportation's experienced limo services Manhattan chauffeurs to point you to the best NYC tours. Our seasoned chauffeurs have been around and will even provide a history lesson or two. We've listed our favorite NYC tours, spanning the city's famous culinary, waterfront, and cultural offerings.
Three NYC Tours
Like a Local Tours: Williamsburg Bites Food & Distillery Tour
Start your day in Brooklyn with a tour of New York's underground culinary scene. A quick google search of one of New York City's more up-and-coming neighborhoods, Williamsburg, will fill you in on its emerging culinary scene and should point you to one of its more appealing food tour options, Like a Local Tours. Like a Local Tours is run and operated by experienced tour guides who combine an uncanny knowledge of the neighborhood with some entertaining local stories.
Delux Worldwide Transportation has over 50 years of experience logistically touring NYC and will get you to the starting point of the tour via our limo services Manhattan. This walking tour totals 2.5 hours, spanning four eateries and a 30-minute tour of a distillery. Some of the highlights include Mable's Smokehouse, an award-winning encapsulation of Brooklyn's emerging BBQ scene. Next up is Best Pizza, a New York Times recommended pizzeria that is owned and operated by the host of Vice Munchies. For those who love spirits the tour will take you to a barrel tasting session at New York Distilling Company and Odd Fellows, an innovative ice cream shop owned by an Iron Chef contestant.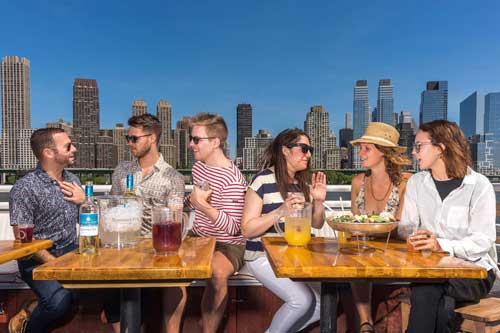 North River Lobster Company
New York's iconic waterfronts often serve as popular destinations for tourists and locals alike. In this case, however, we suggest bypassing the quintessential Circle Line Tour, for something a bit more fun and engaging.
The North River Lobster Company is New York City's first and only floating lobster & crab shack and bar. The 10,000-square-foot yacht features a large top deck, a two-level interior restaurant space, and multiple bars situated throughout the boat. The food at North River Lobster Company is also as fresh as expected. It offers lobster rolls, a fully stocked raw bar, cocktails, and buckets of cold beer to enjoy.
The boat makes 45-minute trips up-and-down the Hudson River, starting from Pier 81 on the west side of Manhattan. Those who are entertaining out-of-town clients or associates on Labor Day are encouraged to reserve a corporate car service to get them to Pier 81 and back, in the most efficient manner possible.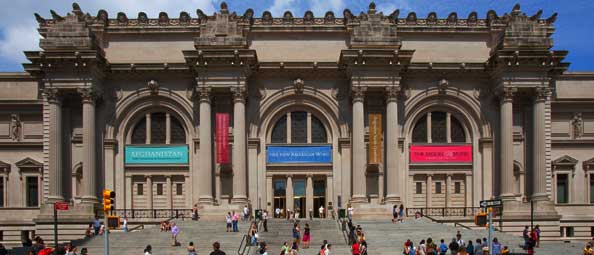 Museum Hack
The current heatwave sweeping New York City is expected to continue throughout Labor Day weekend making the city's museums a perfect destination. Get the inside track this weekend by visiting Museum Hack, a museum tour service that provides VIP access to either The Metropolitan Museum of Art or American Museum of Natural History. Their VIP tour of The Met is a 2.5-hour "museum adventure" that does a great job of condensing the vast collection into a more bite-sized and engaging experience. The "Un-highlights" at The Museum of Natural History provides you with a behind-the-scenes look at how the displays are constructed. When partaking in the tour, you will also get a healthy dose of history and science behind the artifacts and animals that abound.
An incredible family tour and even a romantic choice for Labor Day weekend Museum Hack is an excellent choice. Be sure to contact Delux Transportation's reliable limo services Manhattan to complete the VIP vibe.  We're open 24/7, call 516-883-1900
Comments are closed.