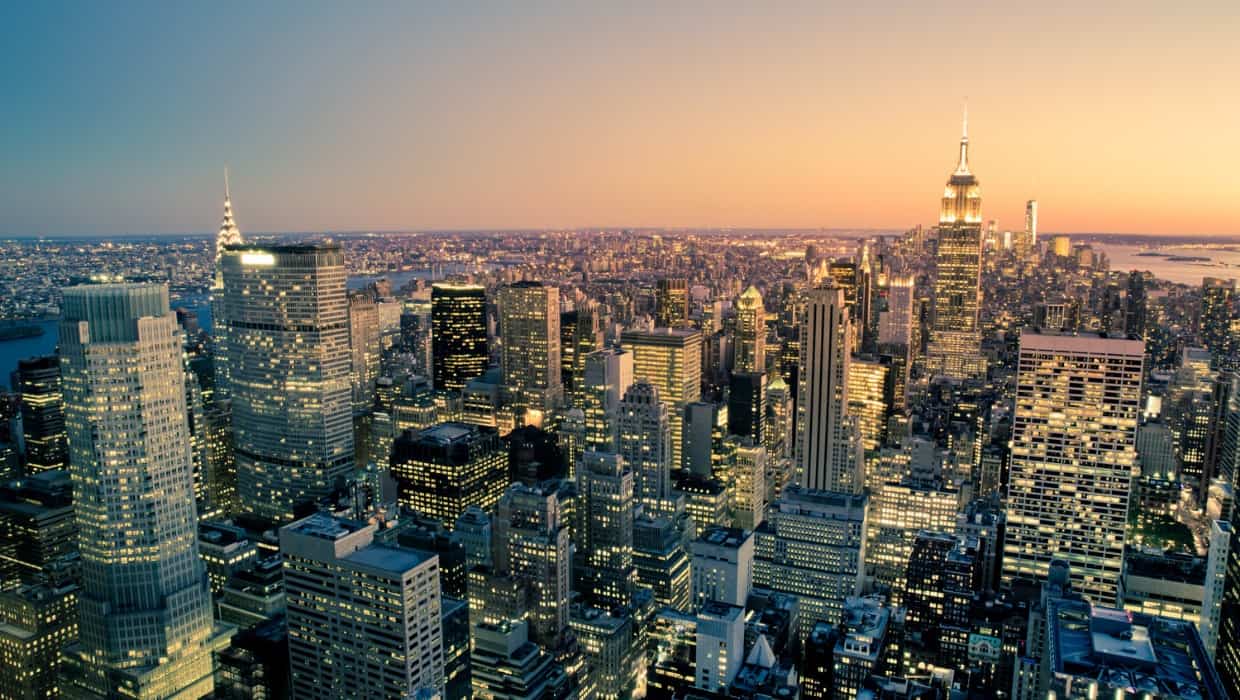 The temperature has been rising, the sun sets later, and summer is in full swing! Summer in New York City offers so many different experiences, and even if you've lived in NYC your entire life, you can always discover something new. We've curated a list of must-dos for your summer bucket list — be sure to book a car and try these out for yourself, and let us know you would add to the list!
To try a dining experience that can only be had on warm summer nights, visit Grand Banks. A historic wooden schooner docked on the Hudson at Pier 25, you'll sway gently with the water while enjoying sustainable oysters and seafood, prepared by nationally acclaimed chef Kerry Heffernan. Take in the craftsmanship of the gorgeous 1945 schooner, and enjoy nautical-inspired cocktails. Our NYC car service will drop you off and pick you up in style for a night to relax and remember!
Summer nights are better with the Bard! Experience Shakespere as his plays were originally performed — in open-air theaters! Make a date and take our car service to dinner, then head to Central Park for the performance. During July and August, The Public Theater is performing a modern adaptation of Coriolanus, directed by Tony Award winner Daniel Sullivan.
For a relaxed afternoon with friends, share a ride and visit some of NYC's excellent wine bars and wineries. Take in Aldo Sohm Wine Bar in Midtown (featuring tastings and food pairings with their extensive wine list), the popular Bar Veloce with a more laid back, European wine bar vibe (multiple locations around the city), or Brooklyn Winery where the wines are made on-site (start with a tour and then settle into the wine bar and enjoy with a seasonal menu).
Of course we couldn't mention wine without letting you know about our wine tours! Escape the city for a bit and relax as we take care of the transportation to and from the wineries. Tour the vineyards, enjoy the tastings, and be sure to pick out your favorite bottles to serve at your next dinner party!
Sunday brunch is the perfect time to explore flavors of the world, without leaving New York City! Cafe Cluny will transport you to Paris, take in the Mediterranean at Jack's Wife Freda, and Atla will serve you the fresh and explosive flavors of Mexico. If you're craving a classic NYC brunch, head straight to Sadelle's, where the bagels come with every meal, and they'll serve up the best version of whatever you're craving. No matter where around the city you're headed for this weekend's brunch, our car service will be there for you!
If you need a little more getaway, but can't actually get away, a staycation has you covered. Stay in one of the city's many stunning boutique hotels, explore the surrounding restaurants and nightlife, and see the city through fresh eyes! Make it feel like a luxurious escape, and use our car service from your front door to your home away from home! A few boutique hotels to check into include the cozy Greenwich Hotel, sleek and modern The Langham, or the sweeping views of The Dominick.
Whether you opt for a night out at wine bars, Shakespeare in the Park, a staycation, or something else entirely, Delux has your transportation covered in and around the city! Give us a call and we can help arrange something amazing this summer!
Comments are closed.