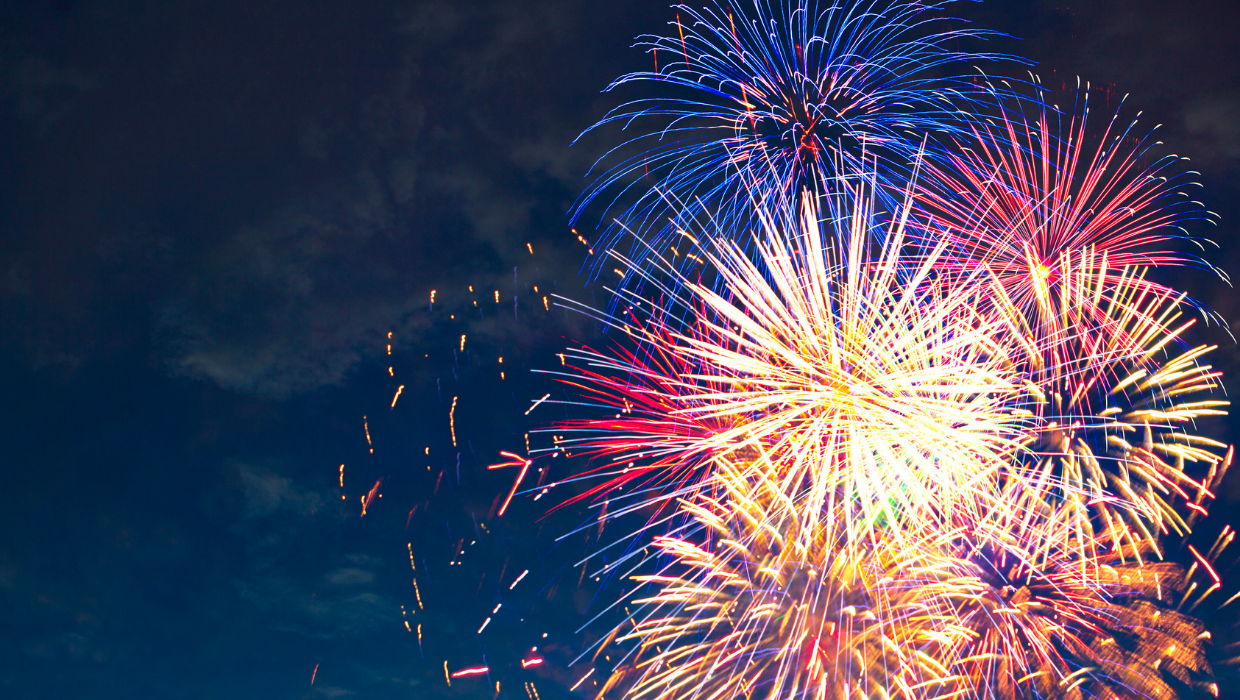 Here at Delux, we think there's no better way to celebrate our country's rich heritage and Independence Day than in our favorite city in the world. Our country is truly blessed with the freedoms we enjoy, and this weekend is dedicated to enjoy those freedoms with fireworks and festivities galore! We've created this round-up of some of the best events around the city, so whether you prefer a classic fireworks display or want to party the night away, there is something for everyone! 
Reserve one of our chauffeured black cars for a ride to Pier 15 for the 5th Annual Freedom Fest, where the whole family will enjoy a great party right on the pier. With great barbeque and dancing the night away, you'll end your evening with spectacular views of the iconic Macy's Annual Fireworks Show. We will pick you back up at the end of the evening, so feel free to enjoy the open bar! Another excellent way to take in the Macy's Annual Fireworks Show is to take our car service to Pier 36 where you'll embark on the Macy's Fireworks Family Festive Boat. The boat boasts two floors of dancing and live DJs, with toys for kids, and a buffet and an open bar featuring beer and wine. You'll cruise past NYC landmarks, and end the night docked back at the pier with an incredible viewpoint for NYC's iconic fireworks show. 
Coney Island is always a blast for the whole family, and even more enjoyable during their 4th of July celebration! From a hot dog eating contest to a fireworks show to end the night, you can't go wrong with a day spent out on the Boardwalk! Our car service can get you there and back safely and easily, so you can enjoy all Coney Island has to offer, from fine dining to the classic beer-and-Nathan's combo. 
For a truly unique Independence Day experience, take a special walking tour that guides you through Prohibition-era NYC, and discover hidden speakeasies of the day and the city's most historic bars. For over 10 years, NYC residents had to enjoy a tipple on the sly in hidden bars and speakeasies, thanks to the 18th Amendment, but when it was repealed in 1933, alcohol sales in NYC boosted the economy so much that the city was lifted out of the Great Depression. During this walking tour, you'll work your way from Midtown to Times Square, where you'll gain exclusive entry to the St. Cloud Rooftop 4th of July party atop the Knickerbocker Hotel. Score tickets to the event here, and don't forget to book your ride home from this epic party with our NYC car service through our app!
For a fun history-filled day, take our car service to the Independence Day Celebration in Old Richmond Town – New York City's most complete historic village. Talk with costumed interpreters in the historic Guyon-Lake-Tysen farmhouse, taste delectable pies baked in a centuries old over, make pinwheel crafts with your children, and more! You'll hear the Declaration of Independence read, and participate in a Pinwheel Parade. You can even learn the science behind fireworks displays! Food trucks and craft beers make this an experience for the entire family! 
No matter how you and your family choose to celebrate this weekend, remember to stay safe! Choose to use the great NYC car service provided here at Delux so that you can enjoy your parties and festivals to the fullest extent! We'll take you and your friends or family out for a night on the town, or drop you off for easy and reliable transport to whatever events you find throughout the city and beyond. 
Comments are closed.