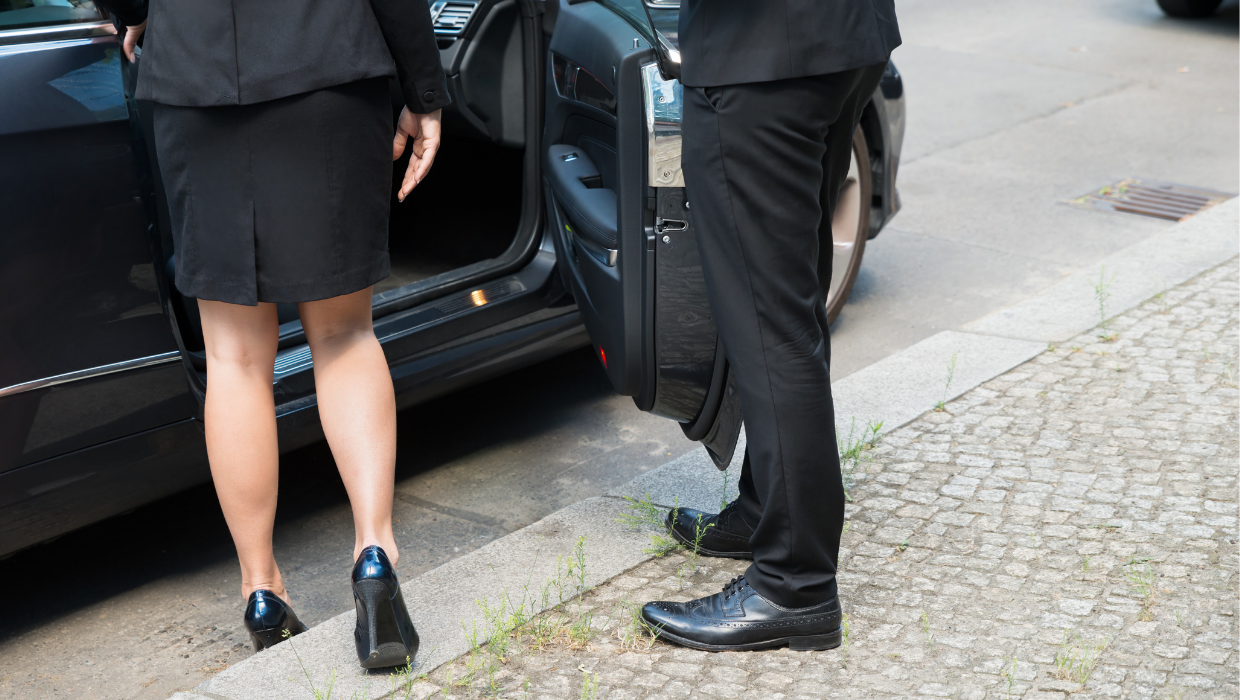 Advantages of Choosing Luxury Black Car Transportation
There are many reasons why you'd want to choose Delux's exclusive Black Car Service instead of one of many popular ride-sharing services. Delux offers premiere New York City car service around town, to the airports, and also operates in major cities around the world! Whether you need corporate car service, airport transport, or simply a ride to dinner, Delux can get you there! If you need persuaded to choose the luxury of our black car service, here's just some of the reasons that Delux is the perfect option for all your ground transportation needs. 
Safety.  With Delux, you never have to worry about your, your employees' or your loved ones' safety. We employ over 200 professionally trained chauffeurs, all of them licensed and insured, that you can trust to get you where you need to go. Compare this to the unknowns of ride-sharing: a safe and reliable driver is never guaranteed, and often drivers do not carry the same type and volume of insurance that each and every one of our drivers carry. With our Black Car Service you never have to worry about your safety.
Delux is dependable! You know you will always have a great car and driver, and your rides will never be cancelled for unknown reasons. Our 50 years of excellent New York City car service speak for themselves, which is something the newer ride-sharing apps can't give with independent contract drivers. Our company is committed to you, from every driver to management, we want you to have the same reliable, consistent service you've come to expect. 
Clean, luxury vehicles. Instead of hoping for the best when it comes to comfort and cleanliness when using a ride-sharing app, when you book a ride through Delux transportation in NYC, you're guaranteed a luxurious, reliable, pristine vehicle. We have a fleet of luxury sedans, SUVs, Mercedes Benz, limousines, and even luxury passenger vans. 
Large group transportation. When you're out in New York City with a large group, you'll never have to split up into multiple cars again. Delux has large group transportation options available, from limousines to luxury passenger vans. When booking through a ride-sharing app, you're limited by passenger number, and even if there is a vehicle available, it certainly won't be as comfortable and spacious as the luxury group transport we offer! 
Dependable airport car service. We provide unmatched airport transport in the NYC and tri-state areas, as well as worldwide. Our drivers can accommodate single travelers or large groups and their luggage, and get you safely from your door to the airport in plenty of time for your flight. Our drivers know the ins and outs of airport traffic patterns, and will even stay updated on your flight times. Compared to hit or miss ride-sharing services, this is a service you will really appreciate! When you're ready to be picked up from the airport after a long and tiring trip, our drivers use GPS flight monitoring technology to be there on time so you're not left waiting on the curb with your luggage. 
It may look like you're saving some money upfront with car sharing services, but once you experience the Delux difference you'll realize that lost time, hassle, and lack of safety standards are not worth the peace of mind you'll have with a reliable car service. Always trust Delux and our Black Car Service for your ground transportation needs, and you'll never look back!
Comments are closed.