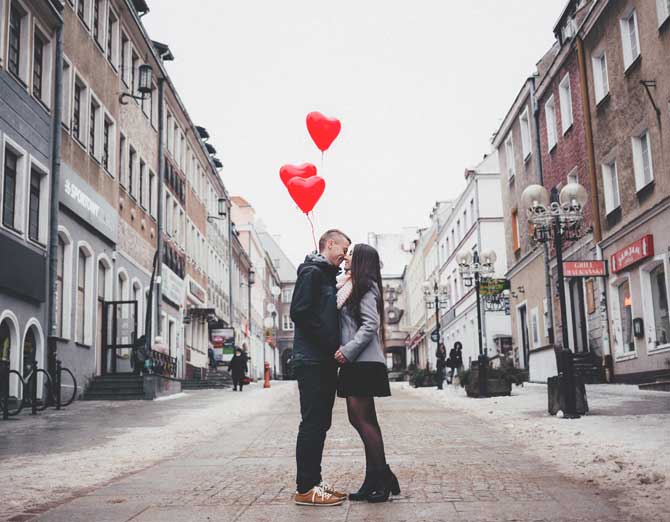 Most people in the Tri-State area will be flooding New York City for Valentine's Day. They are looking to take in the iconic sights for a memorable picture or take advantage of NYC's array of restaurants. Instead of fighting for a reservation in the Big Apple, set your sights on Long Island for a romantic evening. The lack of crowds will cater to a more intimate setting with your loved one. Complement your plans with a Long Island limousine service for a luxury transportation experience to your Valentine's Day destination.
The professional chauffeurs and high-level of service from a Long Island car service can accommodate your specific requests. Ask for a frosty bottle of champagne for this special occasion – and you shall receive. A professional car service ensures safe and efficient transportation in the luxury vehicle of your choosing.
Delux's Long Island Limousine Service offers style, reliability, comfort, and convenience!
Our chauffeurs are friendly and professional. Our fleet consist of late-model limousines, SUVs, sedans, and buses.  Wherever your travels take you this Valentine's Day, be sure to reserve transportation with the best.
With so many choices on Long Island to create a romantic evening, we are hard-pressed to narrow it down. However, we have two recommendations to offer.
Red Salt Room, Garden City
Legendary Chef David Burke opened the Red Salt Room in July 2018 to critical acclaim. The restaurant is located in the Garden City Hotel, as a reinvention of the location's historic Polo Steakhouse. If you are looking for an expert's touch on New American cuisine, the Red Salt Room is a perfect choice. The menu features seasonal and local ingredients, like Long Island Duck, as well as Chef Burke's specials, like salt brick dry-aged prime steaks. With a name like Red Salt Room, can't you just picture a menu layered with accents of Himalayan Sea Salt?
Once you arrive in style via a Long Island limousine service, enter through the doors of the Red Salt Room to embrace a modern, but relaxed atmosphere. The service and contemporary décor are great additions to your Valentines Day celebration. To place a reservation at Red Salt Room, visit OpenTable.
Tavern 227, Sea Cliff
In contrast to the contemporary Red Salt Room, Tavern 227 prides itself on a rustic and intimate experience. The interior décor is said to be designed by local artists to resemble a "Brooklyn-style" restaurant. The inspiration is evident as the focal point is a long, wooden bar that creates a chic ambiance without being stuffy. Italian and Mediterranean options similarly influence the menu. However, their best dish is said to be a cheeseburger without any frills or steak frites. One of the best parts of this restaurant is its location. To place a reservation at Tavern 227, visit OpenTable.
Sea Cliff is a quaint village situated below Glen Cove on the Long Island Sound. Aside from its plethora of fine-dining options, there are many fascinating art and antique galleries to take-in before your dinner. We encourage you to make the most out of your Valentines Day in quaint Sea Cliff by reserving a Long Island Car Service. The experience offered at Tavern 227, and in the artsy Sea Cliff scene lend itself perfectly to a romantic evening with a luxury car service.
Reserve Delux's Long Island Car Service for A Romantic Weekend Away
If you are feeling ambitious, a long weekend away can be a memorable Valentine's Day experience. Escape the cold weather with a trip to Miami, Los Angeles or South America, or how about Milan. As we've detailed in our most recent blog post, using an airport limo service to get to JFK or LaGuardia is the smartest choice for efficient and stress-free transportation. Why ruin a romantic mood with an unreliable car service.
Delux Worldwide Transportation is the perfect final addition to a romantic evening. Make your evening a very special one by reserving with us. Delux's 50+ years of experience makes us one of the best limousine services on Long Island.
To make a reservation, you can book online or give us a call us on (800) 232-3358 to speak with a knowledgeable representative who will recommend the most appropriate vehicle for your evening. Reservations are also available via our mobile app.
Wherever you decide to spend your Valentine's Day, our Long Island limousine service is precisely what you need to make the evening perfect!  Delux Worldwide Transportation – More Than Just A Ride
Call today 516-883-1900 or reserve a vehicle online.
Comments are closed.