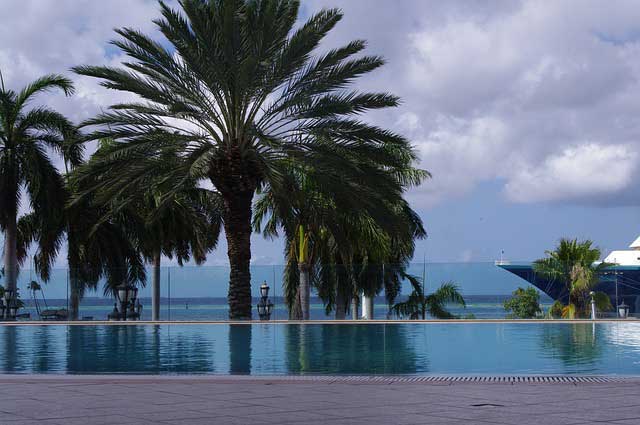 Has the frosty New York winter season gotten to you yet? Although we have yet to experience the first significant snowstorm of the season, temperatures have stayed chilly over the past few weeks. Given that Presidents Week is around the corner, many families are already planning their next warm-weather vacation. A Long Island airport car service will help you escape these single digits.
Planning for a vacation and getting your family to the airport in one-piece can be stressful situations. Don't let this detract from enjoying your vacation. A Long Island airport car service can facilitate your transportation from your Long Island home to the airport, and back again from your return flight. They help to make the experience as efficient as possible and even track your flight information. Many car services also help to coordinate your transportation in your vacation destination to make sure you are taken care of wherever you land.
Outbound Trip with a Long Island Airport Car Service
Families will be flocking to popular warm weather locations like Florida, the Bahamas or Mexico. If your family is considering something similar, we suggest booking your flights and lodging as soon as possible. It's likely that few affordable locations are left. Immediately after securing your flight reservation, contact the 24/7 call center at a Long Island airport car service such as Delux Transportation to reserve transportation to the airport.
Airport limo service chauffeurs are professionals, who are trained to ensure you arrive on time for your flight. With assistance from the front office, they have your flight information on-hand. Support like this means they will be in contact with an updated pick-up time should your outbound flight become delayed.
A Long Island airport car service is also helpful for its efficiency. Their job is to make a stressful airport experience easy for you. Experienced chauffeurs are knowledgeable about the latest construction detours and pickup/drop-off requirements at New York-area airports. They also help to handle your bags and point you to the right terminal. So all you have to worry about is organizing your family.
Coordinate Transportation Throughout Your Stay with an Airport Transfer Service
Once you arrive at your warm-weather destination, you may have a few immediate questions. How should I arrange transportation to our hotel? What part of town are we staying? Where can we get a quick bite to eat before settling in for the evening? Delux Transportation offers a premier airport transfer service through its global affiliates. Enjoy all aspects of your itinerary handled seamlessly when booking with Delux's efficient customer service representatives.
Delux Worldwide Transportation partners with licensed pre-screened transportation companies in over 50 cities around the world. They can help hand your travel reservations off to a reputable car service. Delux's affiliates will ensure you get to your hotel and back to the airport in a safe and timely fashion.
Delux's affiliate partners are also great resources for suggestions on activities or restaurants and transportation throughout your stay. This knowledge is particularly handy if you are staying in a country with a foreign language or with a reputation for being less than secure.
The options are truly endless with Delux Transportation's Global Affiliate service.
Return – a New York Airport Limo Service
When in route upon your return, chauffeurs will adjust their airport pick-up schedule for your flight's arrival. Once you land, don't let reality hit you right away. Allow the comfort of a New York airport limo service to pamper you back home so you can enjoy your last few hours of vacation.  Let's face it, you will be back to the grind.
Remember that a Long Island airport car service, like Delux Transportation, can coordinate all aspects of ground transportation for your trip. Whether it is getting to the airport, getting back, or finding reliable transportation wherever you may be. Contact Delux at (516) 883-1900.
Comments are closed.