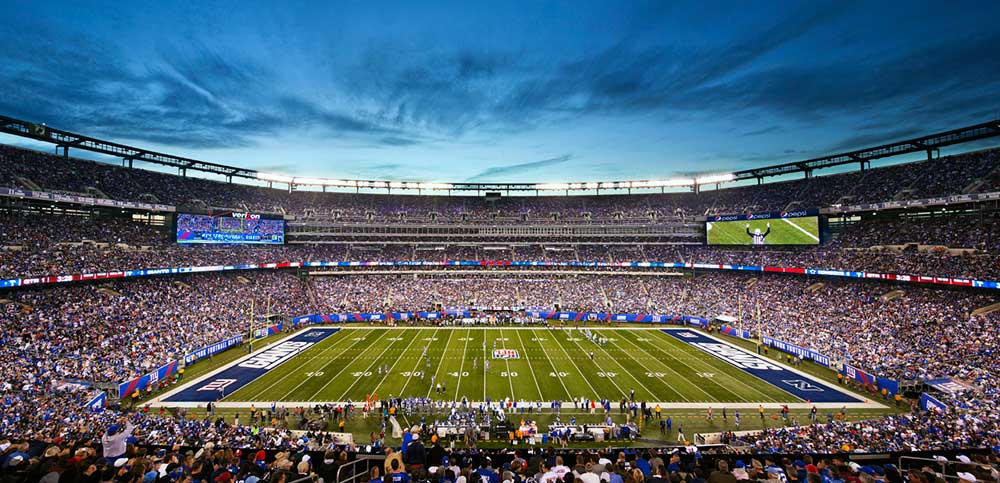 You don't need to be a die-hard sports fan to enjoy one of the many sporting events in New York. But if you are one, then you most likely already have tickets or plan to purchase some. Make getting to the event more enjoyable by reserving ground transportation NYC style. A car service like Delux Worldwide Transportation offers door-to-door service. Also, hiring professional ground transportation in NYC will ensure you get there safely and with ease.
New York Knicks
The New York Knicks basketball team plays in the NBA (National Basketball Association) Atlantic Division of the Eastern Conference. They play their home games at Madison Square Gardens and have seven home games in December for anyone visiting the city wanting to catch a game. Time is running out so get your tickets now.
It is ideal to use our limo service in Long Island NY as Delux Worldwide Transportation can get you to and from the game with ease. Our limo services allow you to travel in comfort, style, and safety, without worrying about missing the jump ball.
New York Giants
The New York Giants play in the NFL's National Football Conference East division. They currently play their matches at MetLife Stadium in East Rutherford, New Jersey. They share this stadium with the New York Jets in a pretty unique arrangement for NFL teams.
There is a home game in December against the Redskins on New Year's Eve. The last game of the year is a great way to combine a visit to New York for other New Year's Eve celebrations as the game starts at 1 pm – plenty of time to then enjoy the rest of the evening festivities.
If you need ground transportation in NYC, we offer a variety of different vehicles to suit your needs. For small parties, we have limousines and luxury vehicles such as Lincoln Town cars and the Mercedes Benz S-Class. For larger parties, we have limos which seat up to eight people and larger vehicles such as the Coach Bus which can seat up to 24 people. We also have Executive Vans, and everyone loves our chauffeur-driven SUVs.
New York Islanders
The New York Islanders are just what you need if you enjoy ice hockey. They are part of the Metropolitan Division of the Eastern Conference of the NHL. The team plays their home games at the Barclays Centre in Brooklyn. They are one of three NHL teams in the city with the others being the New Jersey Devils and the New York Rangers.
Surprising, sporting events have become very popular for a Bachelorette Party in NYC. If you are planning a bachelorette party geared around a sporting event, you need to start thinking about the best ground transportation NYC has to offer. Call and speak with a Delux Transportation reservation consultant to get started. We're experts in arranging all logistics making your bachelorette party a perfect one.
If you are staying on Long Island, we can offer limo services to take you anywhere in the NY area from Long Island. Book one way or reserve a wait and return. Choose a luxury Mercedes, an impressive Lincoln Navigator, an SUV or a classic limo. You will surely find a vehicle from our impressive fleet to suit your tastes. For larger groups, the Executive Van can seat up to 11 people while the Coach Bus can hold 24, perfect for those larger gatherings.
There's always some sporting event taking place in New York for fans to catch during the winter. With two basketball teams, two football teams and three hockey teams, you can follow a favorite or watch a new team as part of your visit to New York. Delux Worldwide Transportation will have you covered with our amazing ground transportation NYC style. Our range of high quality, luxurious vehicles can transport any size group, any time.
Call today 516.883.1900
Comments are closed.