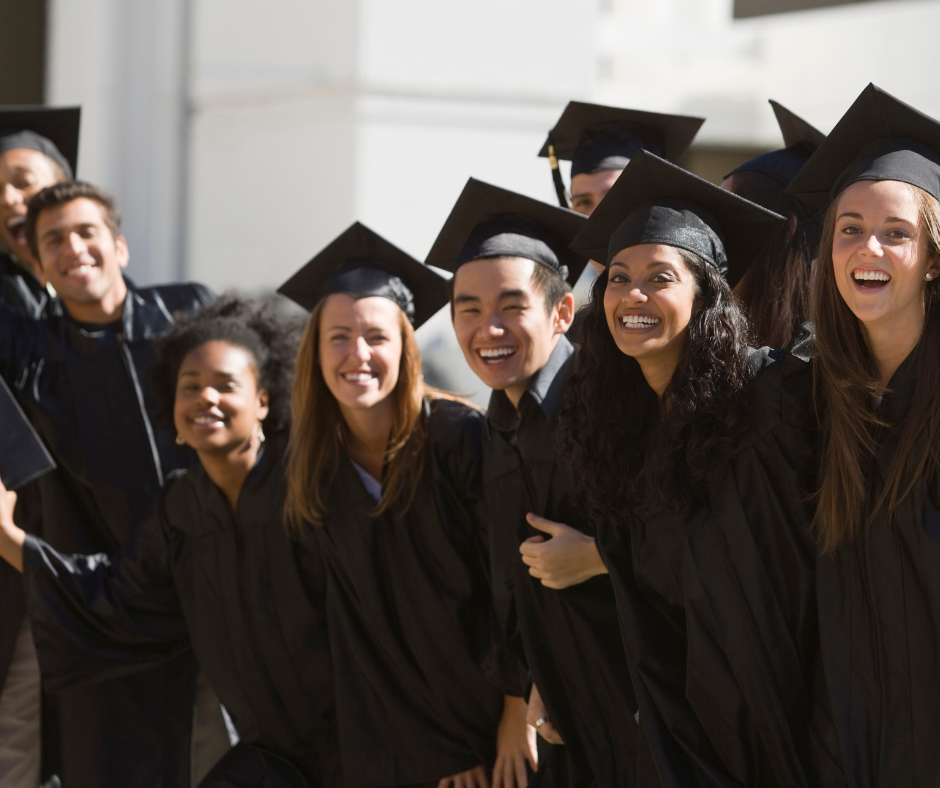 Congratulations! You made it through high school or college, you moved the tassel on your graduation hat to the opposite side, and are taking a much-needed break from all your hard work! After all the stresses that come with school, a relaxing vacation is just what the doctor ordered. What you don't need, though, is more stress that can often come with travel. We've broken down how you can simplify your travel, from planning and packing, getting to the airport, and even some destination suggestions!
Skip the long check-in lines with apps and services that help you plan your travel! Ship your luggage ahead of time, with services such as LuggageForward. You can pack your bags as usual, and have them picked up, shipped, and monitored all the way to your destination so that on travel day, you simply need to get yourself to the airport with your carry on!
If you're travelling outside the US, don't forget to get or renew your passport! The ItsEasy office at Grand Central Station can interface with the US State Department for you, and specializes in expedited services.
Plan and save all your trip destinations, restaurants, tickets, and more with apps such as TripIt. You can save your airline tickets, dates to meet up with friends, and hours of operation to that museum you wanted to visit, all in one convenient app. We like searching Google ahead of time for hole in the wall restaurant gems to add to the app. (Read reviews and find the spots locals most recommend!) You can arrange your entire trip by day and time, and the app saves addresses for added convenience when travelling between locations.
We've gone ahead and taken care of simplifying your travel arrangements already! You can easily reserve transportation to the airport by phone, online, or even our mobile app! It doesn't matter how you book your reservations, the Delux Transportation app allows you to manage all your ground transportation needs right from your phone or tablet while you're on the go. If you're travelling with a group from school, ask about our luxury bus transportation! Delux also operates in over 250 cities worldwide, meaning once you arrive at your destination, we can continue to provide you with reliable transportation for a stress-free vacation!  
In case you wanted to completely leave the planning to someone else, here are a few suggestions for destinations on our radar!
Paris is always beautiful, and a classic first-time European travel destination, but we'd like to suggest Prague, Czech Republic as a beautiful and magical alternative! From the Church of our Lady, said to have inspired Disney's Sleeping Beauty castle, to delectable street food, to gorgeous historical sites, Prague is filled with charm!
For an adventure, head to Peru! From hiking to the incredible Machu Picchu, to five star dining or street food in Lima, penguins in Paracas, and surfing in Mancora Beach, Peru has something for everyone! It's also one of the easiest foreign countries to travel to, as US citizens don't need a visa.
If you just want to relax on a beach, Punta Cana in the Dominican Republic is a popular graduation trip destination! Book a resort for ease and safety, and celebrate with pools, warm weather, and a group of friends! Their beaches are what they're famous for, though, so make sure to spend plenty of time on the warm sand and in the crystal blue water!
Where are you planning to go after you graduation? We'd love to hear your suggestions and tips!
Comments are closed.