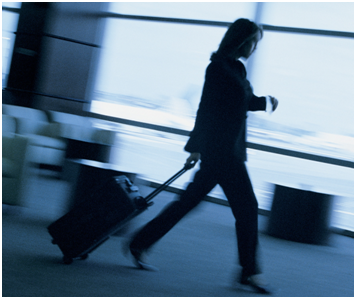 Two of the most essential necessities for any high functioning business is time and travel. Business travel can feel like a blur, but we can help make it a pleasure. For over sixty years, Delux has provided corporate travel car service for hundreds of corporations varying in all different fields, from medical and financial to software and technology. No matter the purpose of your travel, our mission is to get you to your destination as quickly and safely leaving you with as much time as possible.
Corporate travel is very common for both major and minor corporations and often takes up a large part of their time. Although traveling for business might not bring you the same pleasure as traveling for vacation, our service will still feel the same regardless. From the moment a corporate client takes seat in one of our luxury vehicles it will feel first class until the time you reach your destination. Corporate transportation does not have to be dreaded. With Delux, you will enjoy your time in our vehicle without even expecting it.
Whether you arrive at the airport at 5 PM in the middle of rush hour, or at 3 AM after a 12 hour flight, you and your clients will give a sigh of relief when you hear the door of a corporate Delux car close. Sometimes a client will come into New York for a 1 hour meeting and spend the other 8 hours of the day either on a plane or in a vehicle. We can't control the seat you get on the plane but can guarantee the one you get after the flight will be first class.
When it comes to corporate travel we understand that you are on a tight schedule and take care of everything in between so you don't have to worry about anything besides your purpose for travel. Here at Delux we have a specialty Corporate Coordinator that arranges all travel information ahead of time so when your client gets in the car there is nothing left to be done but sit in luxury. All prices are given in advance and do not change due to any surging making your account easy to follow and oversee all rides.
If you're picking up an important potential client, there is no better choice for corporate travel than Delux Transportation. Our reservationists will work with your corporate assistants to take care of all aspects of travel so your clients won't need to worry about anything. Our drivers have your client's information well in advance of the time they are picked up and you or your client will receive a text 10-15 minutes prior to pickup time with your car and driver's information.
Having direct contact with your corporate chauffeur is vital to making corporate travel run smoothly. Our drivers have the preferred method of contact for your client as well as signs with their names, depending on the needs of your business. When it comes to meetings and appointments, timing and reliability are what truly sets us apart. If your client is flying into an airport, we track their flight from the moment we get the flight number.All Delux customers get treated like gold and that is our standard for any client or employee that travels on your corporate account.
Setting up corporate travel in advance is even more important than you might think. Having peace of mind knowing your client is completely taken care of by our luxury corporate drivers gives both you and your client one less thing to worry about when traveling. At Delux we don't leave things up to chance. We'll take care of the travel, so you have the time you need.
Comments are closed.