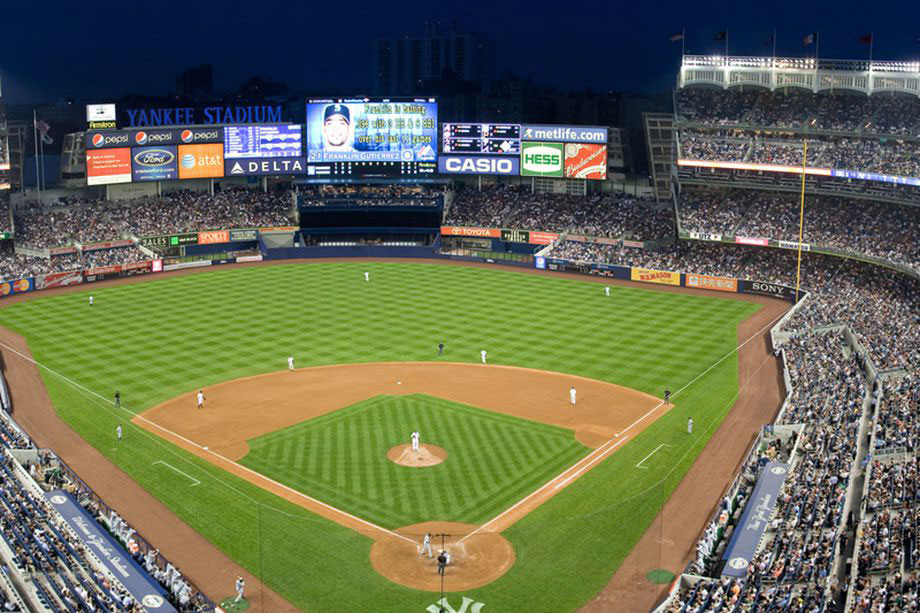 One of the must-do things in our family has been to go and see the Yankees whenever we get the chance. Seeing the Yankees play started with my parents and is a tradition we have continued. When the newly refurbished stadium was opened in 2009, there was a lot of concern that it would get more difficult to see the games. So here are our tips about everything from seats to where to eat. And most importantly, why we often treat ourselves to limo service NYC style to get to the games.
Let's talk tickets
Back in 2009, when the new stadium opened, there were the usual glum people who said it would be impossible to get tickets or they would cost a fortune. I'm glad to report this isn't the case and there are still plenty of tickets on the market.
There are three main ways to get your tickets – on the phone, from the box office or online. And while planning ahead will get you the best choice of tickets, the prices don't alter as the game comes around and there are usually a few tickets available on the day if you make a last-minute decision to go.
There is a healthy secondary market for tickets but the Yankees have now stopped the printing of tickets in PDF form to cut down on fraudulent tickets – a good move to me. Use the Yankees Ticket Exchange for official re-selling of tickets because the option of StubHub is now more difficult and you need to have the physical tickets sent by UPS.
Where to sit
Sure, there are the best spots but the good news with Yankee Stadium is there are no spots where you can't see the action – the design ensures this. The Legend Seats are the top ones right around the dugouts and the home plate and you can pay anywhere from $600-1600 for one of those. Of course, they do come with unlimited food and soft drinks, your own waiter service and the chance to be very close to your favorite players.
Another less expensive option is the Jim Beam suite with prices around $130. With this, you get club access and a lounge area as well as cushioned seats. With games lasting over three hours lounge seats can be a surprisingly big benefit! There's also the Mohegan Sun Batter's Eye, three rows above the Mohegan Sun Sports Bar and seats here will set you back around $65 including food and soft drinks. The Malibu Rooftop Deck offers a similar package.
Traveling to the stadium
One of the very best tips I can give you is not to try and drive to the stadium – not only is the traffic a nightmare but parking around the stadium costs a fortune and there's the cost of the toll on the George Washington Bridge which is now some $12 if you are coming from outside the city. So what are your other options?
One of the ultimate luxuries and conveniences we enjoy when going to watch the Yankees is to use a New York Corporate car service. It might seem a bit extravagant but when you look at the cost of traveling into the city by car and the parking, it works out to be good economy and much less stress. Choose a professional and reliable limo company that offers a fleet of vehicles such as limousines, sedans, SUVs and executive vans to accommodate any size group.
If you are flying in for the game, you can use a Long Island Airport Car Service that has the same benefits but collects you from the airport. This kind of facility is also great if you are traveling in groups – ever tried keeping everyone together on the subway?
Grabbing a bite
There are plenty of options inside the stadium to satisfy any appetite. New York barbecue giant Mighty Quinn's (Section 133) opened this season offering some mean smoked chicken wings, and other basics such as pulled pork sandwiches and if you've never had a brontosaurus rib, this is the place to start.
I love the clean flavor of grass fed beef and Bareburger offers a good one. The fries and shakes are good too and they also offer a vegetarian burger. If you're interested in good food and drink along with a spectacular view, try Masterpass Batter's Eye Deck. Of course it would be almost criminal of me not to recommend you chow down a classic hot dog from either Nathan's Famous or Hebrew National.
Outside of the stadium nearby is the popular neighborhood Arthur Avenue – the Little Italy of the Bronx. This is the perfect place to grab a classic Italian meal before or after the game and there's also many food shops where you can purchase to take home some of the best Italian staples – pork, cheese, pastas, produce, and olive oils.
A great experience
No matter where you sit or where you eat, going to Yankee Stadium is a great experience. And don't forget to find time to visit Monument Park and take in the history of this great baseball organization.
Comments are closed.