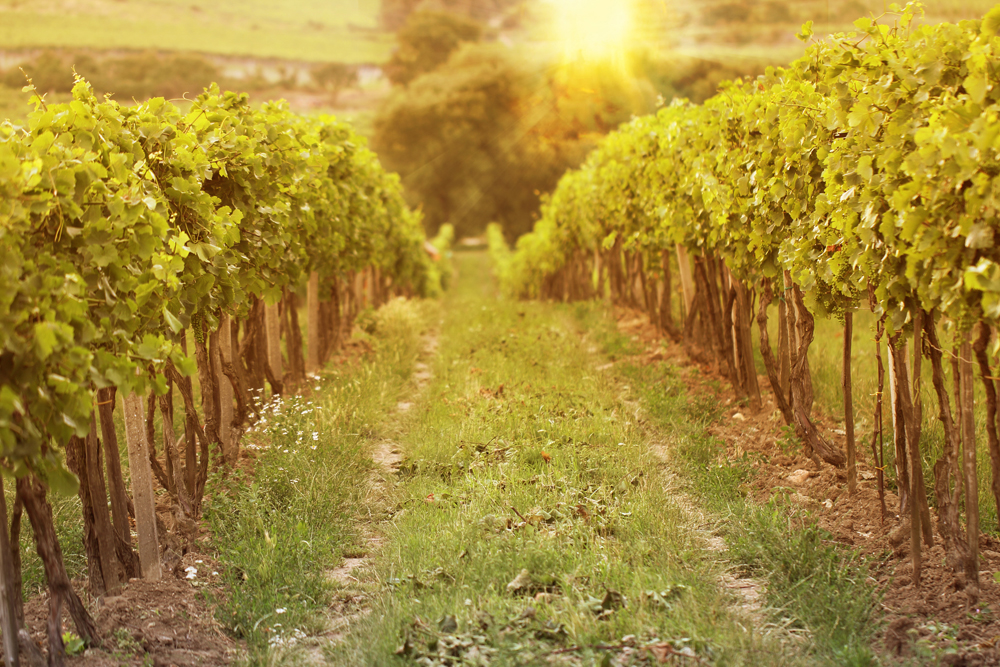 New York City is well known for its shopping, nightlife, theaters, restaurants, and legendary atmosphere. But for something a little different, how about a trip to the vineyards! Our wine tours long Island service is a fantastic way to spend the day or make it a weekend. Delux Worldwide Transportation's luxury limousine service will get you there in style? We know that it can be hard to get everyone together for a weekend reunion or event, so arrange your New York Airport transportation with us and relax. You and your guest can be confident that our luxury limousine service will supply comfort and reliability.
We've rounded up some of our favorite vineyard and wine tasting sports on Long Island, see you soon!
Wine tours on Long Island
Wolffer Estate
If Chardonnay, Merlot or Rose is your drink of choice, then this vineyard is a must. It also happens to be one of the chicest in the Hamptons. When it comes to wine tours on Long Island this estate really has the cachet. On Fridays and Saturdays you can attend their sunset events, where you can enjoy free live music and a glass of something delicious as the sun goes down. Perfection!
Bedell Cellars
Sustainably farmed, traditional feel, peaceful vineyard. Bedell is a great place to kick back for a few hours. It is one of the oldest wineries in the area with some bottles dating back to 1919. Their tasting room is in a beautifully rustic converted potato barn, you will truly feel like you are living the best of the country life. You will definitely not regret trying their Malbec!
Jamesport Vineyards
Jamesport Vineyards offers some of the best quality fruit in the region thanks to its commitment to sustainable farming practice. It is also where you will find some of the most reasonably priced wine tasting (around $15) and vineyard tours (around $25). If you head to the vineyard on a weekend you will be able to enjoy the live entertainment, which starts at 1pm every Saturday and Sunday.
Pindar Vineyards
Certainly a contender for the most stunning vineyard, greeted by a meadow of sunflowers immediately sets the tone for this beautiful gem. It's one of the largest wineries on the north fork, meaning plenty of choice and a wine for everybody. Their dessert wine is a must for those with a sweet tooth!
Macari Vineyards
This expansive 500-acre estate is perched on the water, for breath taking views and a different taste to the grapes. The Macari family has run the estate for the last 50 years. Look out for their summer events, which sees visitors enjoy exquisite food alongside great entertainment in the most beautiful of surroundings.
Lenz Winery
When people think "wine tours Long Island" many think of Lenz Winery. It's open all year, and often has group specials, meaning you can get more bang for your buck among friends. Look out for their Dinner events, where fantastic chefs descend on the Winery to make delicious food to compliment the wine. Insider tip: the dry Gewurztraminer is the stuff of legend!
We hope you have a fantastic time on Long Island. Whether you are visiting for an extended period or simply taking a break from the City, why not make the transportation to and from your vineyard as special as the memories you make there? Consider Delux Worldwide Transportation's luxury limousine service to add that touch of elegance, safety and reliability – make an entrance and arrive in the utmost style with a dependable, trusted chauffeur service. And don't forget the airport runs! New York Airport transportation can be tough to navigate in and around this busy city. Arrange in advance with us for guaranteed exemplary service.
Conclusion
If you have any questions about our wine tours Long Island services please give us a call, 516-883-1900.
Comments are closed.