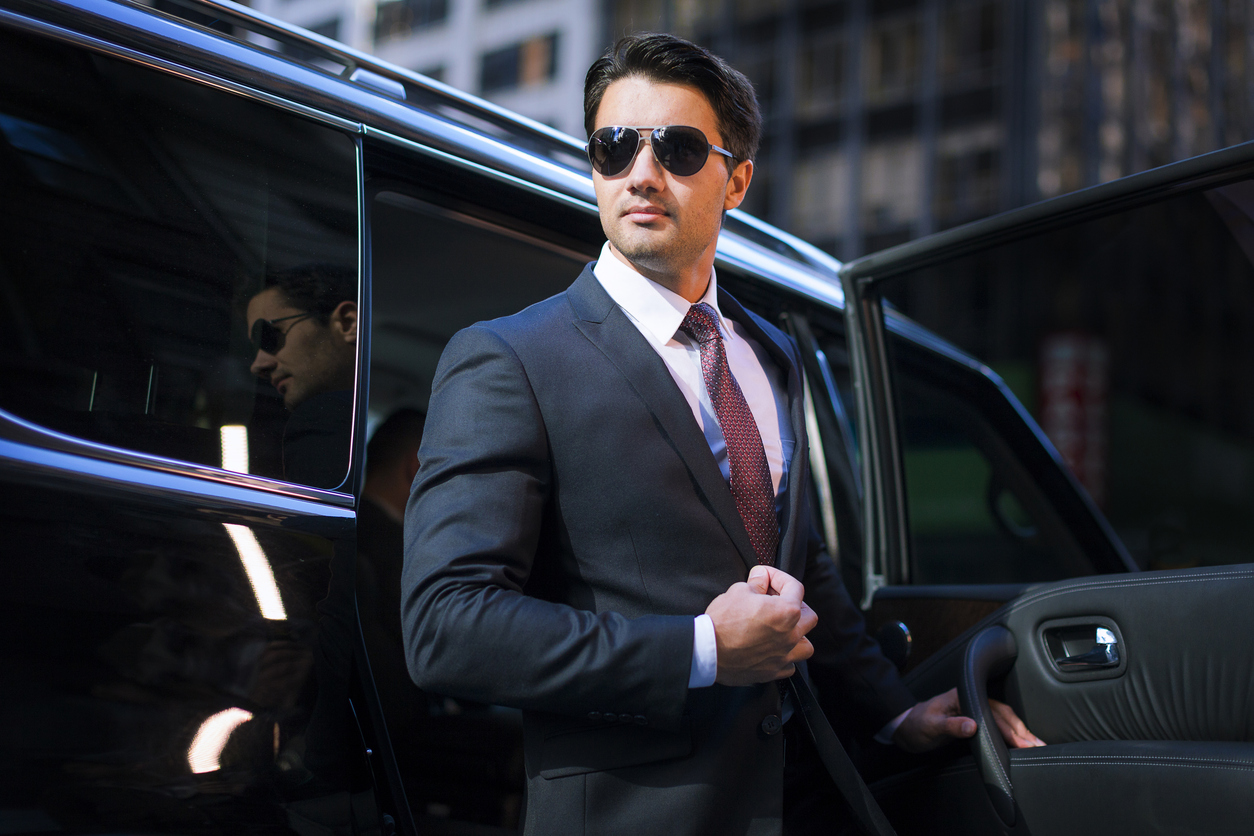 Undoubtedly one of the busiest cities in the world, New York is a hub for international tourists, residents and commuters alike. The city never sleeps and is alive day and night.  NY offers all kinds of attractions and business opportunities. Getting around in this modern metropolis can sometimes be a real headache. Traffic jams, accidents, and stop lights all hinder transportation between your destinations.  Use Delux Worldwide Transportation's corporate limousine service in New York for a convenient and affordable way to travel.
Rather than simply jumping in an untested Uber many professionals make use of a corporate limousine service in New York to get them from A to B.  This service is the most efficient and reliable way to navigate the city. Let's take a look at some of the best reasons to use a corporate limousine service when traveling for business purposes.
1. Reliable New York Airport Transportation 24/7
Whether you're flying from JFK, La Guardia or any other New York airport, you want to be sure that you get to your gate in plenty of time. Traveling to a national or international destination for business can always present problems, so we aim to make your New York airport transportation as relaxing as possible- allowing you to focus on what's important. We can pick you up from any destination in NY or Long Island, and you can rest assured our chauffeurs know the best route to get you there on time.
2. A Door-to-Door Service
While public transport is one of the cheaper options, an NYC black car service or limousine service like ours will ensure that your transport is stress-free at all times. You will be greeted by a personal chauffeur who will load and unload your luggage at the destination points, plus you can leave the comfort of your home or workplace and be at the departure lobby in next to no time. Don't take the risk of using public transport which will drop you many blocks from your desired location, leaving you to walk with your luggage. What's more, if you call for a cab at the last minute, there may not even be one available for you.
3. Booking and Billing Convenience
Often it can be hit and miss when trying to get to your workplace or airport destination when you call a cab or opt for public transport. You don't know how much it will cost in advance, and the service you receive compared to a corporate limousine service will always be lacking. With us, you can book your travel days or weeks in advance, plus you can pass the billing note on to your company's financial department rather than paying yourself for transportation and waiting to be reimbursed down the line. This is an ideal choice for busy business travelers who expect their New York airport transportation to run like clockwork.
4. The Quality of the Transportation
When opting for an Uber or local taxi, there is no guarantee that you will be getting in a vehicle that is fully maintained, has been cleaned or that the driver meets your standards. In contrast, when you choose an NYC black car service for your New York airport transportation, you can be sure that whichever vehicle you choose from the fleet will have been duly taken care of. You are also safe in the knowledge that your driver has been checked and vetted, and has years of experience under their belt. When you use Delux, you won't find any nasty smells, ripped seats or general unpleasantness often associated with local cabs.
5. Wide Choice of Vehicles
Unlike some NYC black car services, Delux allows you to choose which vehicle you would like to ride in ahead of time. We have a wide range to choose from to suit your needs, whether you're traveling solo or with a group of colleagues. Traveling on the subway or a bus can be a tense experience, crammed in with hundreds of other people, but our vehicles allow you to sit back and relax, use your computer with power points and WiFi in selected models, or simply take in the scenery.
Considering all of these great benefits, there's no excuse not to choose a luxury service to get you to where you need to be when traveling in NY for business. Give us a call today and make your next business trip one you will remember.
Comments are closed.