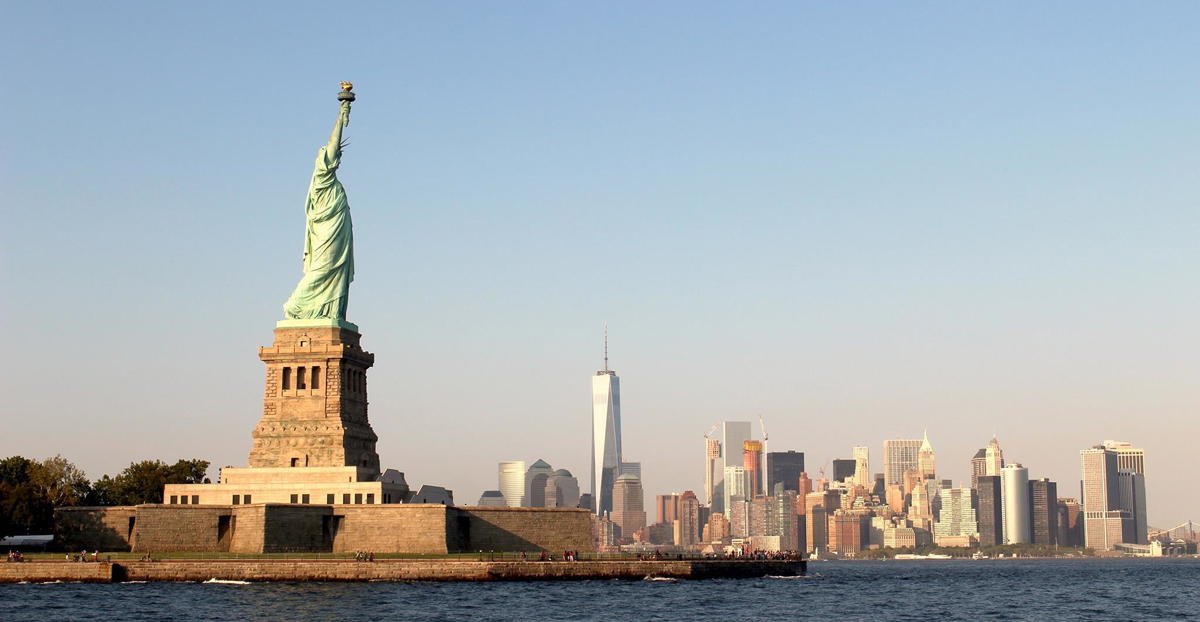 Delux Worldwide Transportation offers the best luxury NYC tours in chauffeur driven vehicles. The fleet includes limousines, sedans, SUVs, executive vans and even buses to allow you and a group of any size to see the best of the city on a schedule that suits you. Tours are booked by the hour (minimum 5 hours). Drivers will pick up at point A and tour the whole day around NYC (and beyond if desired) avoiding the crowd and public transportation.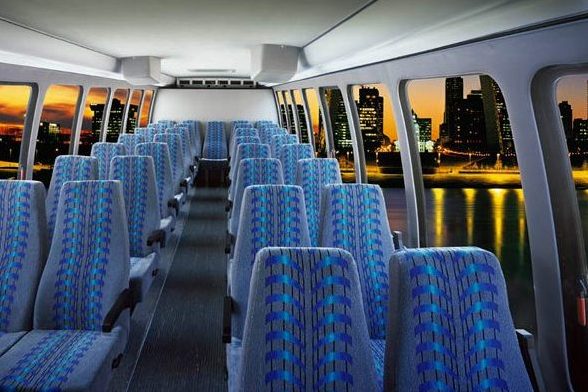 Our limo service NYC style will pick you up from the airport or place of accommodation to enjoying the best sites of the city. And by using a top New York corporate car service, if you are traveling for pleasure and/or business, we can ensure you get to meetings and other corporate events in a timely manner.
New York City is one of the most unusual places to visit in the world offering a mixture of top sights to see, iconic museums and galleries to visit and plenty of great shopping opportunities. The city is made up of a patchwork of neighborhoods that each have their personality and make a great way to enjoy the city, one area at a time.
Shop until you drop!
Enjoy the convenience of hopping in and out of stores, purchasing those "must-haves" and knowing you can safely keep them in the vehicle while you continue shopping and sightseeing. You won't have to worry about lugging your shopping bags around with you and worse yet, for fear of loosing them.
The top sights
The top sights of New York are some of the most recognizable buildings in the world, seen in countless movies and TV shows, make sure the NYC tours you take cover these gems below.
Empire State Building
This famous 102-story skyscraper is on Fifth Avenue in Midtown, Manhattan and its 1250 feet tall – it held the record for the world's tallest building for 40 years until it was overtaken in 1970. It has a distinctive Art Deco style and is home to one of the most popular outdoor observatories in the world, having been visited by over 110 million people.
Statue of Liberty
Another landmark that is unmistakable is the Statue of Liberty, standing on Liberty Island in the New York Harbor. The statue was finished in 1886 and has been a welcoming sight for generations of people visiting and moving to the US. It is reached by ferry from Battery Park in Lower Manhattan or Liberty State Park in Jersey City.
One World Trade Center
Also known as Freedom Tower, this building is the tallest in the Western Hemisphere and stands on the north-west corner of the World Trade Center site, where the original World Trade Centre stood before the towers were destroyed by terrorists in 2001. It also houses the National September 11 Memorial & Museum.
Central Park
Doubtless one of the most famous urban parks, Central Park covers over 800 acres in the middle of Manhattan and warrants a tour in its own right. Attractions in and around the park include the Metropolitan Museum of Art, Central Park Zoo, and many sculptures. The park is also home to a thriving wildlife ecosystem including raccoons, chipmunks, opossums and many species of bird.
The top neighborhoods
New York is comprised of five boroughs and hundreds of neighborhoods within them, each with their personality, history, and attractions.
Chelsea
Chelsea is in Manhattan and is known as the top premier art district in the city. It is home to the Gladstone Gallery and the Gagosian Gallery as well as the Chelsea Market with its numerous shops and eating places. You can even visit the flea market if you love antiques and treasures.
Chinatown
Another Manhattan neighborhood, Chinatown is home to some of the best Chinese and Asian restaurants in the city as it is home to the largest Asian community in the area. It is also a great place to shop for jewelry and gifts to take home.
Greenwich Village
Greenwich Village has been an artists' haven for many years, the Bohemian heart of the city and the birthplace of the Beat and 60s counterculture movements. It has undergone extensive renovation in recent times and is now one of the most expensive places to live in the US. It is also known for its comedy clubs, restaurants and Washington Square Park, one of the best in the city.
West Village
West Village is a popular place with the famous residents of the city yet still manages to keep a low-key, village feel about it. You can visit spots such as the White Horse Tavern, frequented by Dylan Thomas among others while there are many shops, bars, and restaurants in the Christopher Street area.
Tailor your personal and business travel
Whatever you decide to do in beautiful NYC you can rely on Delux Worldwide Transportation to provide you with a day to remember. From the moment we pick you up, your New York Corporate Car Service experience with Delux will be tailored so that it fits perfectly with your needs. With over 50 years experience, we offer a luxury service that is sure to be something you want to repeat whenever you visit the Big Apple and want to explore with more NYC tours.
Comments are closed.