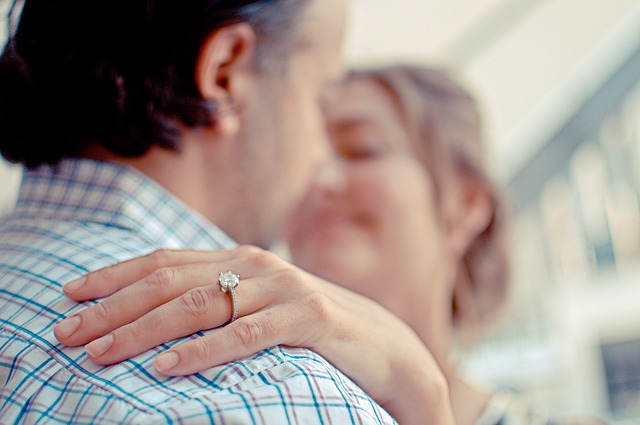 Choosing a location for milestone celebrations can be difficult especially if you're planning to pop the question. Engagement celebrations in NYC are extremely popular with so many romantic locations, historic buildings and beautiful spots, the city has something to offer all tastes. When you have asked the question and received a positive answer, there's a lot of planning for the wedding, but it is also important to celebrate this first step with an engagement celebration. Here are 10 hot tips for planning engagement celebrations in NYC.
Making Choices for Engagement Celebrations in NYC
Choose when to get engaged
Did you know that the most popular times of year to get engaged are between November and January? Valentine's Day in February is another popular date as well as the 4th of July. However, when it comes to the wedding, spring is the most popular season for the big event with April standing out as the favorite month, followed by October for those who like an autumn event.
If you get engaged in November and want to get married in April, for example, you may want to have your engagement party as soon as possible to allow plenty of time for wedding preparation.
Who hosts the party?
Traditionally, the bride's parents would hold a  party to celebrate the engagement or sometimes both parents would host it. However, for many couples, they prefer to host their engagement celebrations so they can do what suits them and also to reduce the financial burden on their parents.
Which Venue to choose for your engagement celebrations in NYC
New York is filled with top-notch places to have your event and you might also get some inspiration for a wedding venue while doing the research. Some of the top locations include:
The Plaza Hotel
The Plaza is the epitome of New York luxury and has been since it opened back in 1907. It is an official city landmark and one of the most popular places for parties and weddings
The Pierre Hotel
Towering over Central Park, this is another of the classic hotels of the city that has a ballroom for the most stunning occasions. It offers a sophisticated and elegant spot for engagement celebrations in NYC and some fantastic photo opportunities.
New York Public Library
The library may not seem the place for a party with the whole 'keep quiet' thing, but the New York Public Library does have space for up to 450 for an event such as an engagement party or wedding. And those iconic steps outside are the perfect place for some memorable photos.
The NoMad Hotel Rooftop
If you like the modern, elegant cocktail party vibe for your engagement celebration, then the private space at the top of the NoMad Hotel is a great option. Twelve stories up, this rooftop space has indoor and outdoor areas and an amazing view of the city.
The Skylark
Another classically styled cocktail lounge venue, The Skylark looks out across Midtown Manhattan, the Hudson River, and the Empire State Building. The location is on the 30th floor and offers that Mad Men style venue for your event.
Who should you invite?
At one time, the idea of the engagement party was to include the people who were not attending the wedding. But this no longer is the case. Most people invite their closest family and friends as well.
Get the right party transport
Once you have settled on a location for the engagement party, then you can turn your attention to the transportation. Let's face it, you don't want to grab an Uber or book a taxi for such an important occasion, and there's no better excuse to travel in style. Delux Worldwide Transportation specializes in engagement celebrations in NYC.  By hiring a professional, you can travel in style!
Use your party as a chance to do some research
But there's another reason to use a limousine company for your engagement celebrations – you get a first-hand look at their service for the other big events to come. By using a reputable and reliable company with high-quality vehicles you can get a feel for their service and standard of cars for your wedding day. For example, Delux offers wedding limousine services for the entire bridal party, the groom and groomsmen, and all other important people.
Looking ahead
There's also another occasion in the pre-wedding period that you might want to consider transportation for – the bachelorette and stag parties. Hiring a limo is great for these occasions and when you use such a service for your engagement celebration in NYC, you can test it for a bachelorette party in NYC a little later.
The average bachelorette party can cost anywhere up to $300 per head depending on what you are doing and where you go. Whatever the cost, it is important to arrive in style and also to ensure your stunning outfits look their best when you get there. So quality, reliable transport is always an important consideration.  Give us a call to learn more about our fleet and reliable service for your upcoming engagement celebration in NYC. 516-883-1900
Comments are closed.