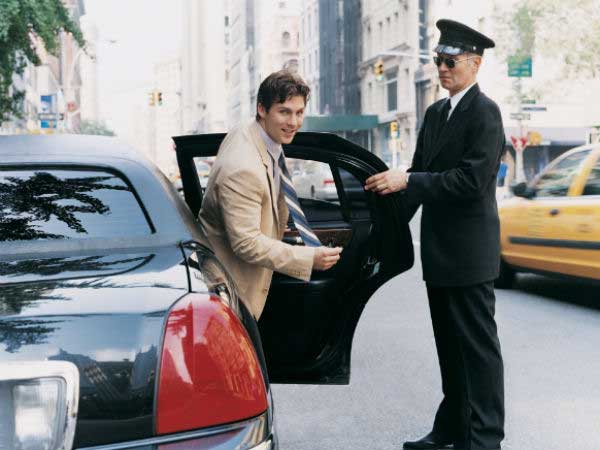 Choose professional New York limo service in 2019.
The turning of the New Year is an opportunity to evaluate choices made over the past year. It's also a time to improve on things we could have done better and make resolutions or goals to improve. For many, the consistent challenges of enjoying the holiday season were finding reliable, cost-efficient transportation when out celebrating. Many come back from their holiday breaks complaining about a lack of available ride-sharing service and taxi drivers. Another common complaint is the high cost of securing transportation on an evening out. Horror stories particularly abound around corporate holiday parties and New Year's Eve and many are left saying "why didn't we reserve quality New York limo service".
Turn the page on your transportation choices in 2019. Here's why you should choose the professionalism, reliability, and value of a New York limo service.
1. Professionalism
There is no finer way to travel, both long and short distances, than in a limousine operated by a luxury car service. Chauffeurs, such as those at Delux Transportation prioritize passenger experience. They train to make your experience as comfortable and efficient as possible. A commuter who'd like a coffee and newspaper ready every morning upon pickup is always accommodated. Similarly, passengers with long-distance transportation needs can expect a calm riding experience. They can also expect a chauffeur who is driving the most efficient route.
Ride-hailing and taxi drivers often act as if they don't have a passenger at all. While there is a share of pleasant ride-hailing and taxi drivers, many are often on the phone or are brisk with passengers. Some ride-hailing drivers are also novices to the area and follow unreliable routes. This can lead to longer trips.
2. Reliability
Chauffeurs from luxury limousine services arrive early to pick up passengers. They are often waiting for you long before your departure with a preplanned route. They have also accounted for potential traffic due to collisions or construction. Chauffeurs provide these services with the aim of living up to high standards of reliability. This is exactly what one would expect from a professional New York limo service. And if you are traveling from out East, Delux's Long Island car service is the most reliable way to get from point A to point B.
Reserving transportation at luxury limousine companies is often easy and secure. For example, Delux Limousine's call center operates 24/7. Staff are available to take calls, answer questions and note special requests. Delux also offers the option of online reservations through its website.
Unfortunately, ride-hailing service and taxi drivers are not known for their reliability. Even the most reliable technology can't stop your car-share driver from canceling a trip. Taxis, if they are even available, can also leave you standing on the side of the road without warning.
3. Value
The stark professionalism and reliability of passenger service and efficiency at a luxury limousine service provides more value for your dollar than a taxi or ride-hailing service. As we've discussed, fares for taxis are calculated after the trip has ended. This means it could account for driver error or unexpected obstacles like traffic or roadway work.
Ride-hailing services also present less value compared to a professional limousine service. Although they provide a price for transportation before your trip, ride-sharing services are very susceptible to surge pricing. Late at night on weekends and around big events and holidays are just a few of the occasions when surge pricing produces higher riding costs.
The professionals, reliability, and value of a New York limo service simply demonstrates a higher standard of service than other transportation options. When considering the amenities, specialized service and efficiency of transportation, a luxury limousine service is a no-brainer.
Choose that higher standard of transportation in 2019. Start off by reserving your next ride with Delux Transportation by calling (516) 883-1900 or visiting https://deluxtransportation.com/
Comments are closed.