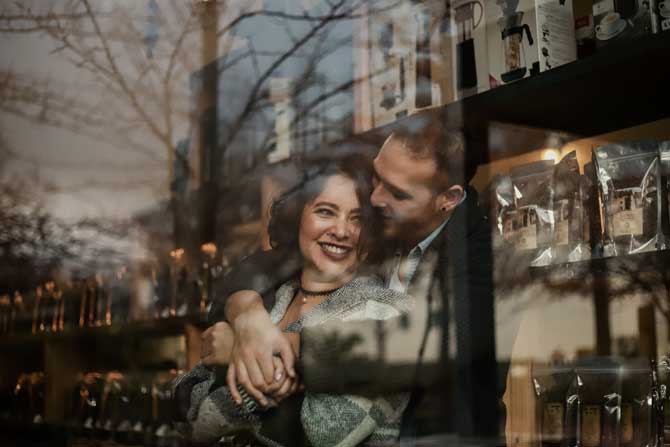 The post-holiday period is a great opportunity to devote time to your significant other and look ahead with optimism for the New Year. Fortunately, early January in New York City slows down a bit and is a relatively calm month.  The city is recovering from an influx of tourists partaking in all the festivities at Rockefeller Center and Times Square. But getting around the city is always hectic, so make sure to arrange luxury limousine service in New York to ensure all travel needs are safe and stress-free.
Below we've listed three options for a special day or night with a loved one. You can compliment this romantic evening by reserving a luxury limo service with Delux Worldwide Transportation.
You can contact our professionals on our 24/7 call center to take your call. Just call us on (516) 883-1900.
1. Couples Cooking Class
There seems to be a rising interest in learning to cook, particularly by urban dwelling millennials. They see it as a way to cut down the costs of eating throughout the week and an impactful skill to learn.  And we're sure that at least one of your gift exchanges this holiday season involved someone getting a cookbook. Couples cooking classes are an interesting way to improve that skill, impress your significant other, and spend some quality time together.
But plan accordingly, New York in January means cold and blustery conditions. Don't take the chance of an evening going wrong due to poor transportation planning. Rather reserving a limousine service in NYC would help you to make your date even more romantic.
So which cooking class should you take. Established industry giants offer some great class choices. The Institute of Culinary Education, Sur La Table, and Rustico Cooking in Chelsea Classes all offer everything from fundamental knife skills to a full steakhouse menu and an intimate French meal.
These classes offer wine pairings to complement your finished meal. Some allow BYOB throughout the cooking process. When indulging in alcohol we encourage you to travel safely. Contact a professional New York limousine company to get you home.
2. New York Botanical Garden
Coordinating all aspects of the holidays can sometimes become a fever point. To wind down after a hectic holiday season, couples often choose to enjoy the serenity of New York's famous botanical gardens.
The New York Botanical Garden is in the Bronx and taking mass transportation is often times extremely unpleasant. You can opt for a reliable black car service in NYC to get you there.
The gardens provide an intimate, interesting, and quiet environment for a relaxing and educational tour with that special someone. It has over a million plants from various climates throughout the world.
From December 26 until January 21st, the Botanical hosts its annual Holiday Train Show where model trains navigate a scaled-down version of many of New York's landmarks.
A tour of the New York Botanical Garden makes for a great day activity. Many people follow it up with a romantic dinner for two. A day with your significant other would not be complete without coordinating top-notch transportation.
Consider reserving a luxury black car service with a licensed chauffeur to provide a relaxing door-to-door round-trip service. Delux Worldwide Transportation has a fleet of well-appointed vehicles offering sedans, SUVs, and luxury vans. Couples reserving limousine service know it is the best way to ensure they will get to their destination on time.
3. Speakeasy
New York City is famous for the scores of underground and unknown drinking establishments. Some were even established during prohibition in the 1920's and early 1930's. Speakeasies are a perfect option for pre-dinner drinks or a nightcap with a loved one. Places like Angel's Share in East Village and Raines Law Room south of Flatiron recreate a rustic atmosphere and serve specialty cocktails.
Complete any of these mentioned traditional, high-end experiences with transportation from a luxury limousine service in New York.
Delux Worldwide Transportation proudly comes with a 50 plus years of experience serving Long Island and the surrounding New York area has earned them an excellent reputation of being the best.
We have friendly and professional chauffeurs who are diligent about timeliness and always willing to accommodate any last minute changes. Reserving a vehicle of your choice is easy by booking online or calling 516-883-1900.
We're looking forward to making your romantic evening an unforgettable one!
Comments are closed.