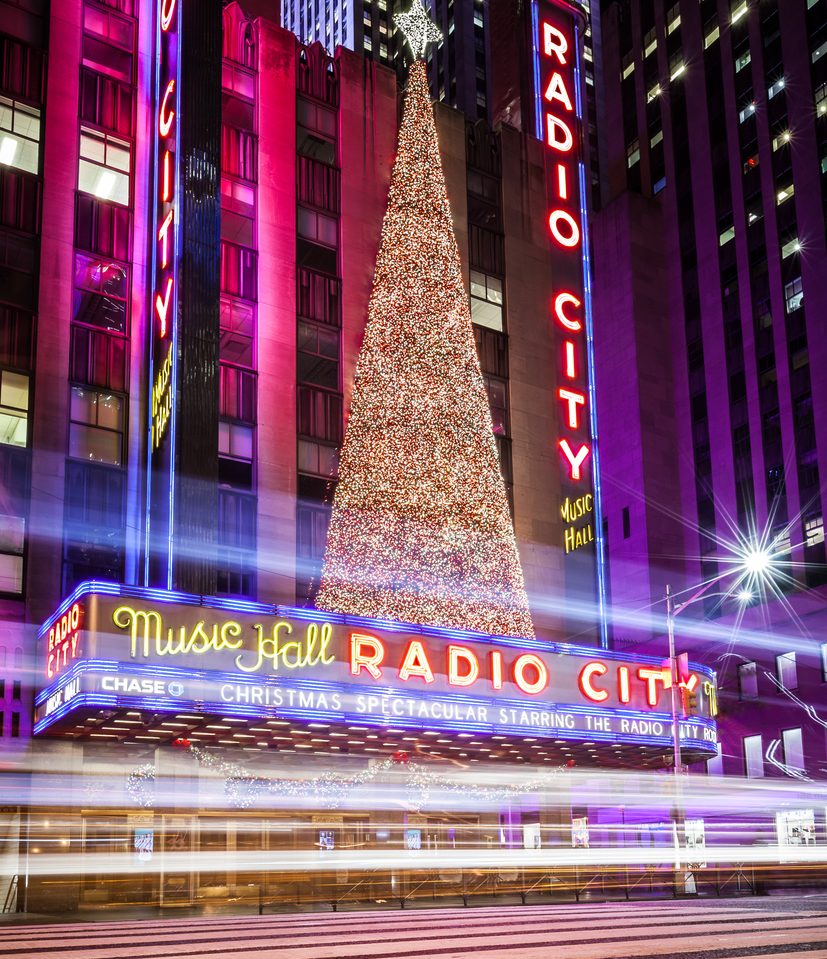 The holidays are HECTIC, and that means traveling will be too. Whether you live on Long Island, or anywhere in the Tri-State, it's likely you will plan a trip to New York for one reason or another.  Perhaps shopping is your thing.  Or you have a corporate event.  You might (and should) see a show, and Rockefeller Center is a must for skaters and the non-skater.  Mid-town is spectacular during the holidays.  Whatever the plans will be, there is often a lot of traveling to be done.  While public transportation is an option, you can make your journey so much more enjoyable and reliable when you choose limo service Long Island style.
Make your business associates feel special during the holidays – Limo Service Long Island style
Many businesses will hire limo services to collect business guests from the airports and train stations. There are many benefits for this luxury service. It creates a great impression on the business visitor and makes them feel of value. It ensures they reach meetings, events and your business in a timely and comfortable manner. And it means they are relaxed when they arrive. Your guests won't have to worry about flagging a cab or stressing over the train and subway schedules. Nor will they worry about directions when they are in the comfort and safety of a chauffeured driven vehicle.
During the holidays, many of us have friends and family visiting from other parts of the country, and wherever you live on Long Island, many will arrive in and around the Tri-State area. So why not offer your family and friends the same benefits as a business visitor? Choose our limousine service to meet them at their point of arrival? It is a unique treat and ensures they reach their destination relaxed and already enjoying the visit. And this takes the pressure off of you having to pick them up yourself.
Delux Worldwide Transportation service offers tours of NYC and the surrounding areas. Whether this is a treat for yourself to see parts of Long Island you simply haven't gotten around to seeing yet or a day trip for visitors, it is a special way to take in the sights and learn about the history of the area.
Long Island has a lot to offer visitors with its wine region and many beautiful towns and villages. Delux Worldwide Transportation offers an variety of tours that allow you to enjoy the best of the area while relaxed in a comfortable, luxury vehicle. We have late model sedans, SUVs, limousines, vans, and buses. And the best part is you never have to worry about getting lost or arriving late. Our drivers are experienced and knowledgeable of the best routes and traffic patterns during certain times of the day.  Call for details about our tours. 516-883-1900
We'll get you to the best Sweet 16 Venues On Long Island
The holidays are times for special events, but there are those who celebrate anniversaries and birthdays during this festive time of the year. Many of our clients choose us for their daughter's Sweet 16 celebration. Our experience has taught us there are many Sweet 16 venues on Long Island and getting the party girl and her friends to the venue can be a challenge. Our luxury vans and buses can accommodate any size group. State of the art technology, luxurious interiors and professional drivers are some of the advantages of choosing our limousine service.
If you're hosting a company staff party, a family get together or a small gathering of friends it's a good idea to reserve a vehicle for your holiday plans.
Using limo service on Long Island means you arrive on time with no concern about where and how you get there. A benefit such as this is quite notable if you are traveling from Long Island to New York City. It's not difficult to make a wrong turn among the grid of highways in NY, even for a local. Why not rely on the expertise of a chauffeur to get you where you need to go, on time and without incident.
Going with quality by the Limo Service Long Island NY Way
At Delux Worldwide Transportation, we pride ourselves on offering top quality limo service on Long Island, NY to customers both personal and business. We've been providing luxury, chauffeur driven transportation services since 1960. We aim to provide the most professional limousine service for any occasion, always making the journey a pleasant one. Allow us to make your special event just a little more special! Our reservations are open 24/7. And if you prefer, booking online is easy.
Comments are closed.