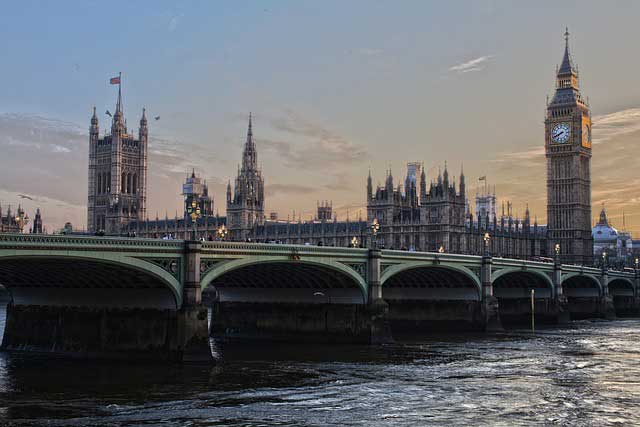 Travel in style with a luxury limousine transportation service
The year is flying rapidly by, and summer is going right along with it, but don't worry; although it feels like we might not have much of the summer left, there's still plenty of time to book your late summer or early fall getaway. To get the R & R you need, why not choose a country with a diverse range of quaint, picturesque villages and bustling medieval towns with plenty to explore and entertain? Just don't forget to make that trip to the airport stress-free with Delux's convenient limousine transportation service.
2018 has brought fabulous weather to our neighbors across the pond in England. Temperatures have soared, and the sunshine is set to continue in the high 60s through late October – the perfect time for that early fall escape. The convenience of Delux Worldwide Transportation's affiliate program allows you to enjoy the ease of booking overseas transportation. And not to worry, the quality of service across the pond is exactly what you would expect of our service here at home, luxury limousine NYC style! We have plenty of affiliates in London who can fix you up with a luxury limousine, NYC style. Where it takes you? That's up to you! Speak with one of our experienced reservation consultants who can tackle the toughest logistics.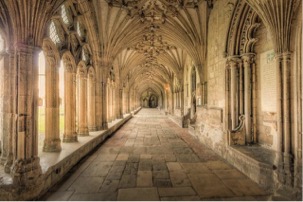 Canterbury – see it comfortably with a quality limousine transportation service.
Just a short hour and a half drive south of London will seem like far less when you choose to ride within a reliable fabulous limousine transportation service. Through the rolling hills and fruit tree orchards of Kent (known as the garden of England), you'll find a beautiful little town packed with history. Visit the magnificent Canterbury Cathedral, home to much of England's ancient monarchy, or take a guided punt along the River Stour on a tour that has been available there for centuries.
In Canterbury, you can discover some genuinely historical places, such as Roman fortresses or medieval cottages. A stay in the Cathedral Gate hotel means you'll dine in one of the county's oldest restaurants – it was built in 1438.
Surrey Hills
Now is the perfect time to visit Surrey Hills, as the area celebrates its 60th birthday as an Area of Outstanding Natural Beauty (AONB) this year. An AONB is a badge of honor for the countryside in Britain. It is awarded to an area that has been designated for conservation due to its significant landscape value.
The title Area of Outstanding Natural Beauty is no exaggeration here. This breathtaking place lies just an hour and 35 minutes southwest of London – a short and breezy trip for your London limousine transportation service. There's plenty to be seen here; the Surrey Hills offer a range of outdoor activities perfect for solo travelers, couples, and family groups. Choose from bike rides, hikes or horseback riding.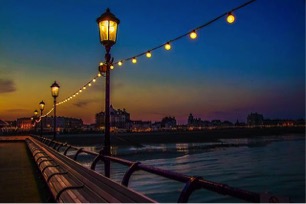 Brighton
Brighton is the perfect place for those who are hippies at heart. This lovely town is essentially England's Williamsburg, where a limousine service in NYC would fit right in! A resort-like village for those who are into eclectic fashion, fabulous galleries and art exhibitions as well as incredible street food inspired by cuisine from all over the world.
The perfect place to go if you'd like a little urban culture with your natural beauty, this seaside town is alive with community spirit. It has a blend of modern and traditional English seaside attractions – perfect if you were eager to get your hands on some good old English fish and chips.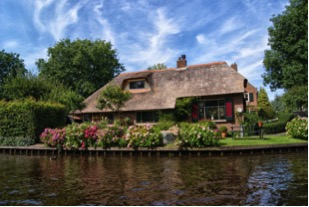 Lavenham
The quintessential chocolate-box English village, Lavenham in Suffolk has absolutely everything you'd need for a luxury hideaway. The epitome of an English market town, much of Lavenham looks as it would have five centuries ago during the medieval period.
Lined with half-timbered medieval cottages, the streets of Lavenham contain more than 340 listed buildings, and the village has been a town of prosperity and comfort ever since it gained its market charter from Henry III in 1257. A stay at the historic Swan Hotel & Spa with its variety of wellness treatments is sure to give you the luxurious trip away you're expecting.
Many people don't realize that when you reserve transportation via our affiliate program, you're getting a private chauffeur with loads of knowledge regarding the area. Make sure to consider booking a limousine transportation service for the convenience, safety, and economic value. It's the best way to travel when visiting foreign cities and towns.
Ready to arrive in style? Call us to find out more about our luxurious limousine transportation service. 516-883-1900.
Comments are closed.