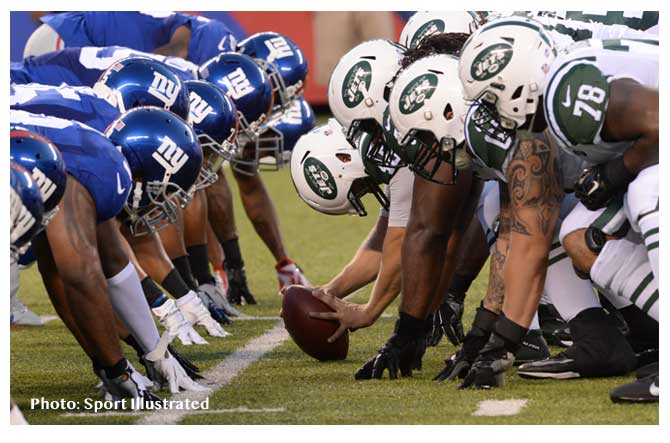 The NFL season is about to hit its quarter mark, and both Jets and Giants fans have had more reason to rush to MetLife Field this season compared to the recent past. Make sure to get there hassle-free by reserving transportation with limousine car services in New York City.  Delux Worldwide Transportation has been offering professional NYC limo service for over 50 years.
What are your transportation requirements? Pick the right vehicle from our luxurious fleet for top–notch car services in NYC.
Both teams enjoyed high draft picks in the 2018 NFL Draft, thanks to poor performance in the previous season. The Jets selected a potential franchise quarterback in Sam Darnold while the Giants have what looks to be a generational talent at running back in Saquon Barkley.
Whether you are new to supporting the Jets or the Giants or have decided to renew your interest in New York's NFL teams after a troubling couple of years (we don't blame you), we've outlined a few things to know before you head to Metlife Stadium this NFL season.
As many know, New York is a busy town so make the reservation for limousine car services in New York City now!
Transportation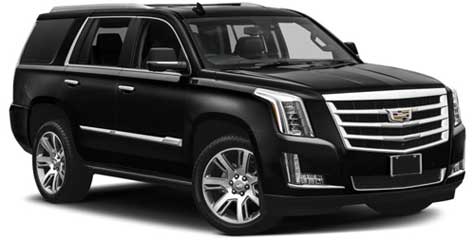 Public transportation to MetLife Stadium exists, but seasoned Jets and Giants fans understand the pain of shuttling out through Secaucus on game day, and the immense crowds that often delay that much-needed train ride home. At the same time, parking at MetLife is expensive, and horror stories from those who've waited hours on end for a ride-sharing service abound. Luckily, over the past 58-years, Delux has proven it has the right formula to get Jets and Giants to and from the Meadowlands both safely and efficiently.
If you do not want to miss even a single second of the famous battle, make advance reservations for a luxury car service in New York City. You can reserve the vehicle of choice online or by calling Delux's 24/7 reservation department!
Food
Let's say that you're running late and missed the hot dogs and hamburgers available at the tailgate. Luckily, MetLife is considered a top-10 stadium for culinary offerings. The stadium features all the classics, Ribs from BBQ Shack, Buffalo wings from WingMan NYC and has added some quintessential tastes of New York. Those being Meatball Hero's from Nonna Fusco's Kitchen, Gyro's from Stadium Gyro and even NY Style Candied Nuts that taste no different than if bought from a street vendor in Manhattan.
Not one, but two teams play at Metlife, so you'd be faulted not to think that there aren't any outrageous culinary concoctions available. In 2015, the Jets unveiled their JUMBO JET food line, which includes the $50 Jumbo Jet Bagel and the $60 Jumbo Jet Sausage. The crown jewel, however, may be The Kitchen Sink sandwich, which features chicken and Italian sausage, hot dogs, peppers and onions all on a thick sub roll from Calandra's Bakery.
Tailgating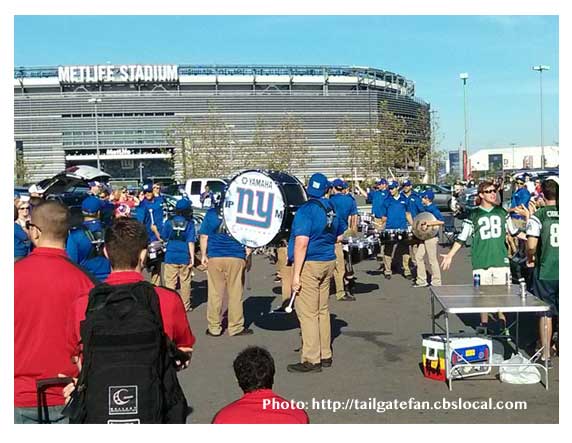 Tailgating is allowed at MetLife stadium starting 5 hours before game time, and most fans take the opportunity to get most of their eating and drinking done before going into the stadium to avoid high concessions costs. Touring the parking lot prior to the game will bring you into contact with a community of Jets or Giants fans, who are typically willing to invite you to partake in food from the grill, drinks from the cooler and the odd game of pickup football or cornhole.  Those who are arriving at MetLife can also pay in advance to join one of the "professional tailgate parties" from Tailgate Joe for Jets fans to Giant Blu Bus for Giants fans. So whether you're arriving in a NYC limo service or your own vehicle, make sure to experience a tailgate – a most definite memorable experience.
Remember too the stadium is one of the premier attractions for large-scale, open-air concerts in the Tri-State area. This is simply because it has the capacity to sell-out for top artists like Taylor Swift and Beyoncé and Jay-Z.
If you haven't made your way down to MetLife Stadium yet, remember to contact Delux Transportation for limousine car service in New York City. Call (516) 883-1900 to coordinate the most efficient and relaxing ground transportation to and from the stadium. 
Comments are closed.