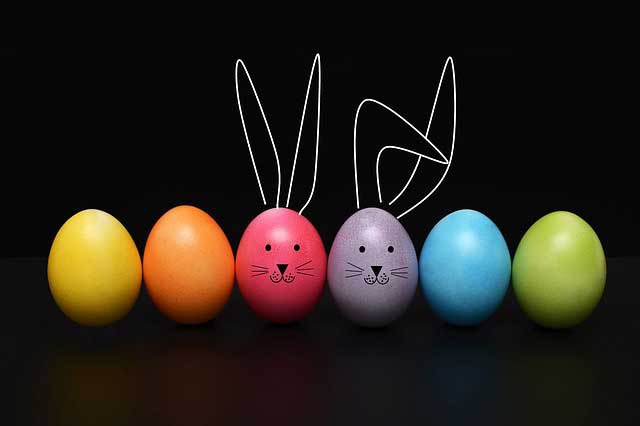 As a limo service in NYC, we get to discover the best spots in the city on a daily basis. There are lots of great things to do in the city with the kids, especially during the holidays. That's why this Easter we have selected some of the best Easter activities going on in NYC.
Easter Egg Hunt at Monarch's Rooftop
Saturday 31st March. Midday. West Midtown.
Located in West Midtown, the Monarch Rooftop & Indoor Lounge is a great spot for some Easter fun. After your little ones have hunted for Easter eggs they get to decorate their very own. Other activities on the day include raffles, games, competitions and cocktails for the adults. All proceeds from the event go to children's charity My Stuff Bags, who help neglected children settle into their new, safe homes; a great all-round event. It all starts at noon on Saturday 31st March and you can buy tickets here: https://www.eventbrite.com/e/annual-egg-hunt-monarch-rooftop-tickets-43184663491
Rockefeller Center Easter Egg Hunt
Saturday 31st March. 10am. Midtown.
This is the first time Rockefeller Center has hosted an Easter egg hunt. However, the guys down at Rockefeller know a thing or two about putting on an epic event! Rest assured this New York establishment only puts its name to something great. Arts and crafts, Easter goodies, live music and the ultimate Easter egg hunt (ages 2-10). It's going to be fantastic. Top off the ultimate New York Easter weekend by arriving in style with a luxury limousine service. This free event is set to be very popular so register early here: https://www.rockefellercenter.com/whats-happening/2018/3/31/easter-egg-hunt/
Easter at the High Line Hotel
Sunday 1st April. 10am. Chelsea.
What this event lacks in Easter egg hunts, it more than makes up for in other areas! Expect petting zoos (yes, plural), arts and crafts, delicious snacks and a visit from the Easter Bunny himself. Another great free event, including free face painting for kids. Plus it's on Easter Sunday for that authentic Easter experience.
More information: http://thehighlinehotel.com/events-overview/
Barnyard egg hunt at the Queens County Farm Museum
Saturday 31st March. 11am. Floral Park.
For a country feel to your Easter in the city, try the Barnyard egg hunt. Pony rides, a quaint Easter egg hunt through the orchard, egg tossing and lots of games for all the family. A lovely way to spend Easter. Tickets are limited and can be purchased here: https://www.eventbrite.com/e/barnyard-egg-hunt-tickets-41360093152
Central Park
As a limo service in NYC, it would be hard to create such a list without mentioning Central Park. This iconic location provides the backdrop to some of the greatest New York memories. Easter weekend is no different. Although the annual Easter egg hunt no longer takes place in the park, it is a great place to spend a spring afternoon as a family after the Easter-filled activities mentioned above. A walking tour is a relaxing way to discover the park's hidden gems and learn of its rich history. For the littlest legs, or for those who are less mobile, check out the famous horse and carriage rides on offer. More information is available here: https://www.centralpark.com/things-to-do/activities/easter-egg-hunt/
However you spend it, we hope you and your loved ones have a wonderful Easter. If you would like to make it extra special with a limo service in NYC please give us a call. Delux Worldwide Transportation's ground transportation NYC services provide the ultimate way to get around the city, for any size party, any time of the year! Please visit our fleet to view a selection of our vehicles.
Comments are closed.