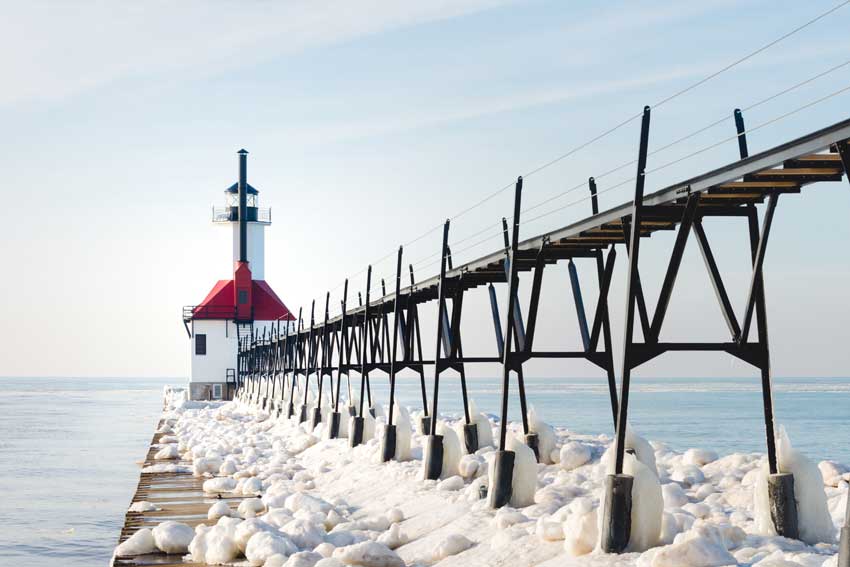 Situated in Eastern New York, Long Island is the perfect spot to visit for a weekend getaway with family or that special someone. Explore the affluence and charm of the Hamptons or the picturesque villages in Shelter Island as you relax, unwind and get away from everyday stresses with Delux's limo service in Long Island NY.
While most people tend to visit Long Island during the summer months, one benefit to exploring during the off-season is many of these spots will be less crowded. In contrast to the bustling summer months, winter has a lovely tranquil vibe. Add in the convenience and luxury of our limo service in Long Island NY; you're sure to be well on your way to an unforgettable trip that you'll want to recreate year after year.
1. The Hamptons
The Hamptons is comprised of many towns with miles of beach and frequented by locals and tourist alike. Some of the most popular townships are Bridge Hampton, South Hampton, Amagansett and Sag Harbor, just to name a few. While many NYC locals vacation here to enjoy the miles of sandy beaches and soak up the endless sun, there's still plenty to do during the winter months. If you're flying in from out of town, make use of our Long Island airport car service on arrival to ensure your vacation starts in the most stress-free way possible, then settle back to explore some of these gems.
Dinner & A Show in Westhampton
Spice up date night with a visit to the Westhampton Beach Performing Arts Centre, which puts on performances from well-known comedians and musicians. Our limo service in Long Island NY will ensure that you arrive in style. Afterwards, why not spend the evening exploring the town of Westhampton, which includes a bustling main street filled with shops and restaurants?
Sample the wine of Long Island
What vacation is complete without sipping a refreshing glass of Chardonnay or delicate Pinot Noir? If you enjoy all things grape, visit Bridgehampton's Channing Daughters Winery, which serves notable Mosaico whites and a light natural Pet-Nat wine (AKA sparkling wine). If you're looking forward to sampling a few vintages, our luxury limousine service will ensure that you get from point A to B safely and in style. Relax in one of our luxury vehicles or SUVs and leave the driving to us.
2. Shelter Island
Situated at the eastern end of Long Island, Shelter Island forms part of Suffolk County, despite being separated from the rest of the county by water. With acres of stunning greenery and plenty of activities to explore, you're sure to find your vacation days passing by in a blur.
Visit a Brewery
Nowadays, breweries are popping up like crazy in almost every little town across America. Make sure to visit the Shelter Island Craft Brewery and sample some of the local favorites. You will likely discover a local brew with unique and distinct characteristics. Use our limo service in Long Island NY to travel to and from any of the areas hand-crafted and micro breweries in style and comfort.
Head to Handwerklab Art Gallery
Immerse yourself in some local culture at the Handwerklab Art Gallery. Here, you can spend the afternoon discovering ceramic art, modern jewelry, driftwood tables and bamboo lights. The Hamptons is very "artsy" so make sure you take the time to explore the talents of these communities.
3. Montauk
This historic village at the east end of Long Island is known for its beaches and strong Atlantic surf, but that doesn't mean you can't enjoy the location during a winter getaway.
Visit Montauk Point Light House
No trip to Montauk would be complete without a visit to Montauk Point. Here, you can explore the historic 1796 lighthouse. Use our Limo Service in Long Island NY to discover all that Montauk has to offer. Make sure to visit Duryea's Lobster Deck for the absolute best New England clam chowder on the planet. Also a must on the culinary bucket list are lobsters. Montauk has an abundance and you will find it quite easy to see these yummy crustaceans offered on most restaurant menus.
Stroll along Kirk Park Beach
Just because the sun and high temps aren't on your side doesn't mean you can't explore a beach. Kirk Park Beach is one of the most popular beaches in Montauk. With dunes and strong waves, you can enjoy a crisp and leisurely stroll right here, whatever the weather may be. Make sure to bundle up, sometimes the strong coastal winds can be chilling!
Conclusion:
We've mentioned three great Long Island destinations to enjoy during the winter months. With wineries, art galleries, great beaches, cute towns and delicious food, not to mention historic monuments, crafts and culture, there's no reason to wait until summer to plan your trip! Our Limousine Service In NYC is perfect for locals and visitors needing a quick get-a-way. Give us a call the next time you're feeling a bit cooped up during these winter months. Call 24/7, we're always open 516-883-1900.
Comments are closed.