NEW YORK – A MUST for Bachelorette Parties
So that day is here! You have finally decided to bid farewell to singlehood and walk into a new, incredibly beautiful phase of life – Marriage. The feeling of spending the rest of your life with the one you love is sensational, isn't it? You get to create memories that will last a lifetime. However, before you tie the knot, it is important you give singlehood a well-deserved farewell. Get the bridal party and some of your best friends together and brace yourself for the ultimate ladies night out.
If you are in and around New York, you can rest assured your bachelorette party will scale unprecedented heights when choosing this great city for celebrating. The city that never sleeps offers amazing options from dawn until dusk. Whether you want to dance it out in the company of some handsome men or perhaps you have something else in mind, New York offers choices. When you plan a bachelorette party in NYC you are guaranteed an incredible night, that is, of course if you choose the right transportation company.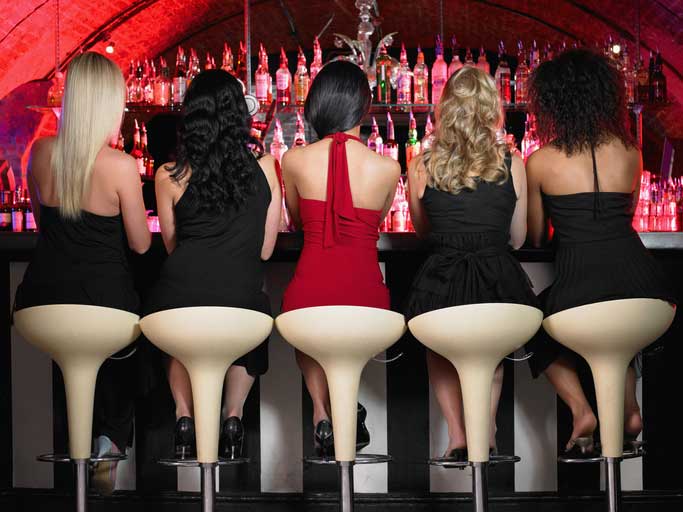 Our Service Standard
When you contact us, one of our experienced representatives will carefully listen to your requirements and present a customized transportation plan for your needs. The plan will include transportation to and from multiple locations to ensure complete comfort for all members of the party. You'll have the opportunity to choose from our fleet of beautifully appointed luxury vehicles. Moreover, our drivers are held to the highest standard of excellence. Thus, as you party the night away, you can rely on our drivers to respectfully and safely get you to your destination.

A Bachelorette Party – Reliable Transportation Makes it Easy
At Delux Worldwide Transportation, we understand the importance of this occasion and want to help make the event awesome. If you add the planning of mass transit or cabbing to the mix, that just makes the evening nerve-wracking. We offer worry-free, safe, and trust-worthy logistical services for the entire group. Our team understands how complicated and stressful planning a bachelorette party can be. Most likely you will be "venue hopping" and a customer service consultant will help plan accordingly. When you choose Delux Worldwide Transportation Services, our 50+ years of experience is a huge benefit. We know how to simplify complex details of the event. Our customer service representatives provide complete logistics for the entire evening.
WHY CHOOSE US FOR A BACHELORETTE PARTY?
Safe & Flexible – Reach anywhere, anytime safely with our top-in-class vehicles and trained drivers.
Around the Clock – Why be bound by time of the day? We are available around the clock – 24/7
Flexible Vehicle Selection – From stretch limos to party buses, we have something for everyone.
Customization – Our solutions can be planned to meet your unique needs.
Any Group Size – Regardless of your group size, we can provide you with a luxury vehicle that you will love.
Our commitment to you is safety first, reliability and comfort. Get the DELUX Experience!