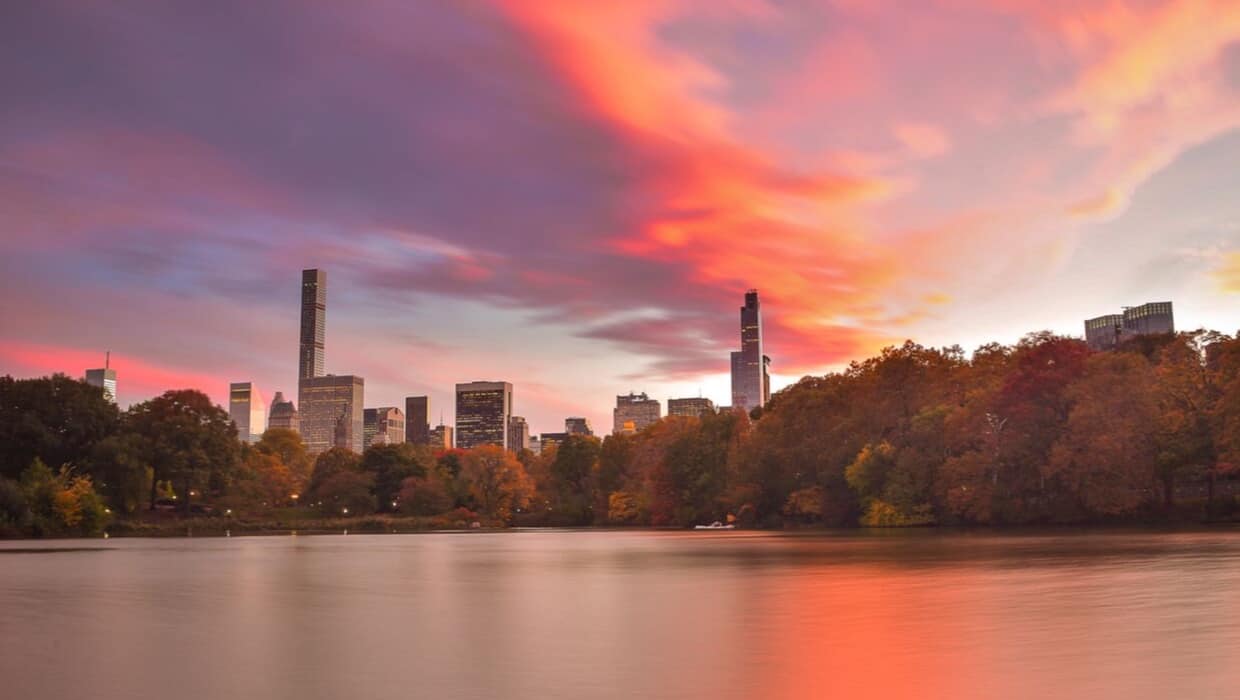 Fall is truly a magical time in our city! Beautiful and crisp weather and stunning foliage make it a perfect time to play tourist in your own neighborhoods! We've gathered up a list of outings perfect for the family, a date, or even just to explore the city solo!
Coffee and colder weather go hand in hand, so be sure to take in the growing annual New York Coffee Festival! Featuring not only coffee, but food, cocktails, live demonstrations, music, and art, this is an event not to be missed! All proceeds from the event are donated to Project Waterfall, which delivers life-changing water projects to coffee growing regions. For tickets, visit the New York Coffee Festival page. 

For Halloween, you won't want to miss the Village Halloween Parade. This year is the 46th annual parade, touted as the nation's "most widely creative public participatory event." You can walk in the parade itself with themed costumes (this year's theme is "Wild Thing"), walk in another section of the parade with the bands, or simply spectate in your best getup! Visit their site for more information on how to register and purchase tickets, as well as information about their official after party! 

For stunning fall foliage, we have a few recommendations! The Brooklyn Botanic Garden is stunning in autumn, and compiled an excellent list of what to look for on your next tour. Another beautiful day trip is a quick ferry ride to Governors Island, where you can explore public art, spectacular new views of the city skyline, and events. The High Line is another great choice for unique views of the city, pristine gardens, and public art installations. 

Museum hopping around the city will always be a favorite weekend activity. The city still holds some hidden gems, however, and we would like to highlight The Met Cloisters. Located in Fort Tryon Park in northern Manhattan, it opened in 1938 and built to reflect the medieval art and gardens it houses. Take in an exhibit, walk the grounds, enjoy a meal at the cafe (open into October), and explore the events The Cloisters has to offer. 

For a unique museum and mindfulness experience, stop by The Brooklyn Museum for adidas: Art and Yoga. Mats are provided, and you'll spend the morning in relaxing poses and meditation, followed by a self-guided tour of the galleries. 

Stop by the Chelsea neighborhood on a rainy day to explore the Chelsea Market, where we suggest creating your own tasting menu crawl through the extensive list of eateries, markets, and shops. Be sure to bring home some finds to recreate the experience as a dinner party! 

As fall winds down, one of the most exciting traditional New York experiences is just winding up, and that is the opening of The Rink at Rockefeller Center. As the weather gets colder, there is no better way to ring in the holiday season than with a day of ice skating and enjoying the nostalgia of the Rockefeller Center all decorated for the holidays.
No matter what your plans are this autumn, Delux is ready to help you experience the city with fresh eyes! Book a ride through our app, online, or on the phone!