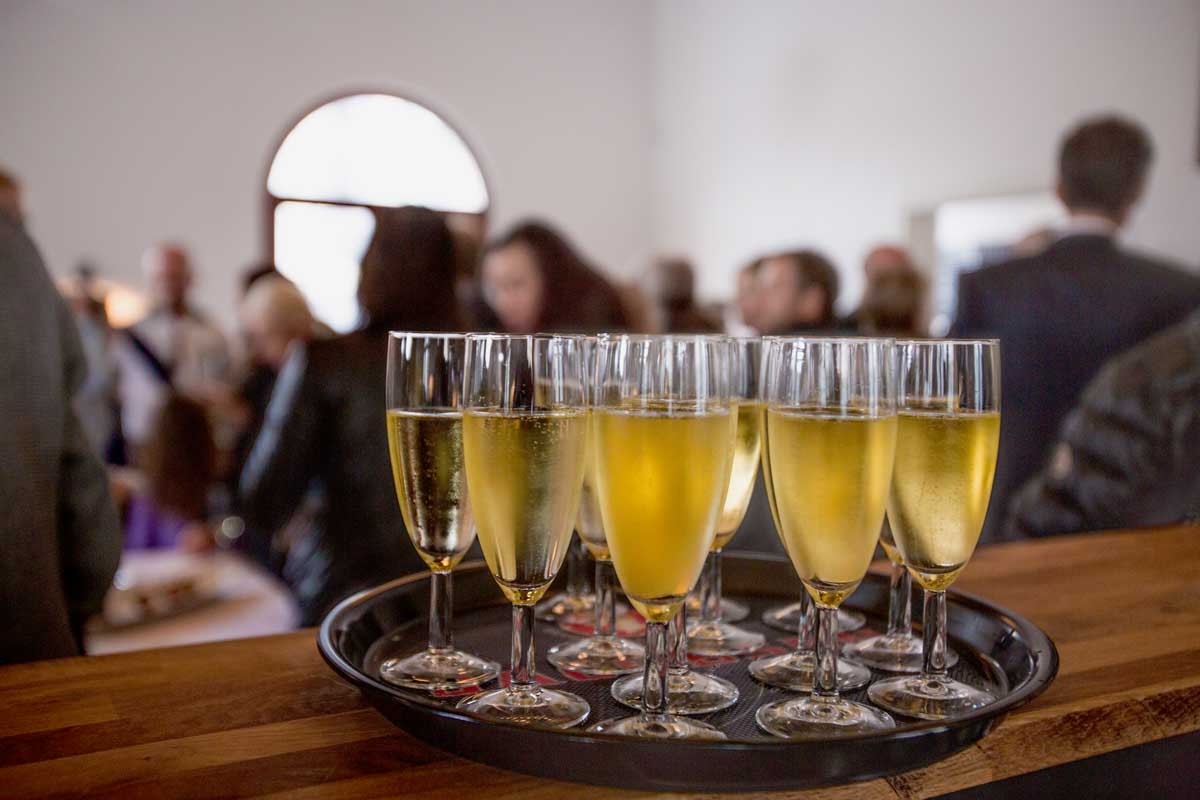 Long Island Corporate Car Service
If there's one thing about holidays we all love, it's the company holiday party. Or maybe you don't have a business event but a gathering of friends and family to celebrate the season. Whatever the makeup of the group and the reason for the party, the holidays are upon us. As part of your arrangements this year for your event, why not consider using a Long Island corporate car service for transportation to and from the venue?
Everyone likes to travel in comfort but there's something to be said for arriving in style and making a lasting impression. Whether you opt for a limo or other vehicle from Delux's luxury fleet, you can relax, enjoy a glass of something cold and travel in comfort. For users of corporate car service one of the key benefits is combining business with a little pleasure. While you are being transported in comfort to your destination you can be making business calls, replying to important emails or even working on a laptop to complete your working day before arriving at your destination. You can slip with ease from business to leisure time with our Long Island corporate car service.
Because limos can hold more people in comfort than a standard vehicle, there's no reason not to pick up a few of your colleagues or business contacts too. You can all arrive together and even have a glass of champagne or wine in the vehicle on the way, what better way to relax before arriving at the big event.
1. Corporate car service can be a business expense
As a business owner, if you normally pay for transportation for your staff to the corporate event, don't forget that this will often still be classed as a business expense when you use it for the party this season. You can ensure all your staff arrive on time and relaxed to enjoy this important team building and morale-boosting event, happy they are safe in dedicated transportation and put the bill down for the business at the end of the year. You can also book group reservations if you need a number of vehicles to collect people from around the area.
2. Avoid that holiday traffic
We all know that around the holidays, traffic seems to get worse and arriving places on time can seem impossible. Another benefit of using a professional limo service is that you will be working with experienced drivers who know their way around the city and can work to avoid the worst of the traffic. Alternative routes and extra allowances for time based on experience are benefits that come in addition to all the obvious ones, and are just as important when you want to get to the event on time.
3. Limit danger and reduce stress
Driving during holiday season is not the most relaxing of experiences, and driving can be frustrating at the best of times! There are many reasons for handing the responsibility of your journey to a professional driver, including that they are used to driving for a profession and are more used to dealing with bad drivers on the road, they will know the best alternate route to take if you encounter traffic jams. A professional chauffeur will also ensure beforehand and know exactly where you need to go and will make certain you are dropped off at the entrance ready to begin your evening. No need to hunt for elusive parking spots. Using our limousine service in Long Island means you are in safe hands and can relax for the duration of your journey.
4. Make a great impression
Our drivers take great pride in their appearance, ensuring that they are always professionally dressed and that their cars are immaculate. If you are traveling with a client you can be certain that your driver and vehicle will not only be spotless, they will be on time too! You don't want to keep your client waiting and being on time shows your client you know how precious their time is.
Delux Transportation Services ensure you have a smooth journey that leaves a lasting positive impression in the mind of your guests. It can only enhance your professional image to use a corporate limousine service, so why not open an account today so that the next time you need to book a corporate service we will have everything on file ready to assist you.
Finally, make reservations in advance!
As we all celebrate at the same time for Thanksgiving, Christmas, Hanukkah, New Year… it is a good idea to book in advance to avoid disappointment. As our vehicles can carry larger numbers of people than a regular car or taxi it is ideal to share your experience with friends, family, colleagues and business connections that are heading to the same venue. Embrace luxury this season by using our Long Island corporate car service.
Comments are closed.