Limousine service has become one of the standard-bearers of class and comfort in the modern world, and nowhere does this ring truer than in the Big Apple itself- New York City! A limousine is undoubtedly the ultimate in indulgent transportation- it's long, sleek and provides comfort and space like no other vehicle. Perhaps you're looking for a luxury limousine service for a night out on the town or maybe you have plans in motion for an extravagant wedding celebration. Limousines are also increasingly popular for corporate events in NYC, where our clients love to make a splendid entrance in style- it's sure to make an impression on any visiting businessmen and dignitaries.
Delux Worldwide Transportation has over 50 years of experience in providing a first-class, quality limousine service in NYC for all occasions big or small. Our experience tells us that every one of our valued customers is unique in their requirements for a premier transportation service and we always aim to accommodate your requests. When you get in touch with us to inquire about our highly-rated limousine service you'll speak with a knowledgeable representative who will recommend the most appropriate limousine for your personal or business purposes.
See the Fleet
Professionally Trained
Chauffeurs have a committtment to safety and excellence.
Meticulous Fleet
Well appointed, safe, luxury vehicles for a superior ride.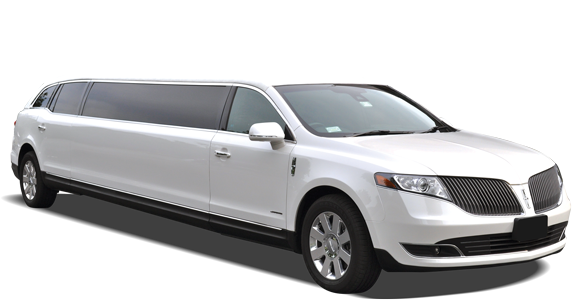 Limousine Service NYC
We have both black and white limousines available to hire, each one comes with a professional and vetted chauffeur who will make the bespoke experience even more pleasurable. Each limousine in our fleet has a stunning interior to accommodate you and your guests which include a plush seating area and space to store bottles of champagne or anything else you wish to bring along for the ride. You will instantly feel relaxed and awed by the impression you get as you enter this huge, luxury vehicle before you even get to your destination.
Limo Service Long Island NY
In whichever area you're looking for a quality limo service, Long Island NY, Tri-State or New Jersey you can guarantee we have a vehicle that fits your every need. If you're getting married and flying the bridal party out from JFK for a destination wedding, then why not get there in style to get everyone in the party mood? If you're staying local, then a luxury limo is the trendiest way to arrive. Regardless of what your needs might be, we have a gorgeous fleet of limousines and the expert staff to get you there.
Our many decades of experience coupled with an amazing staff of chauffeurs assures our clients that they will always receive top notch limousine service in the NY area. Navigating the most efficient routes is second nature and with our advanced GPS system we're able to tackle those likely traffic nightmares. The comfort and luxury of our limousines will always make the ride a pleasant one.
Speak with a Specialist
Helpful Links
Expect from us:
Commitment to details & scheduling
Safe, comfortable, reliable transportation
A driving experience uniquely tailored to your itinerary
BOOK NOW